Medium Ottoman Turkish Cushions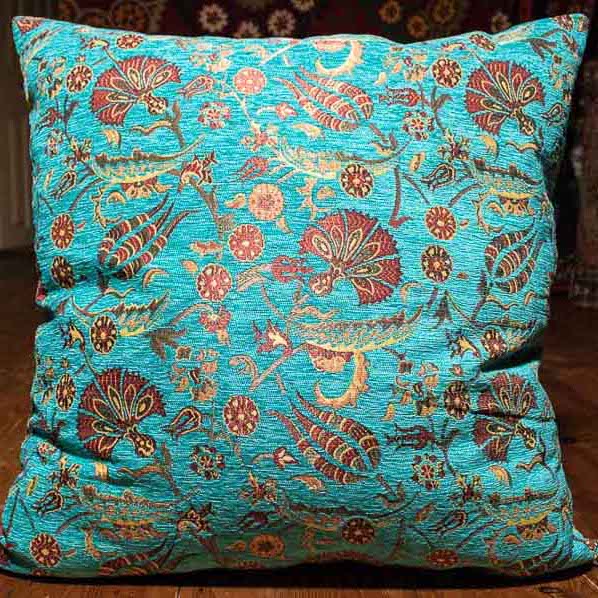 Our Medium Sized Ottoman Turkish Cushion Covers are great for Large Sofas, the Floor or for a big chair - there are lots of colours to choose from in this popular traditional Turkish Tulip design fabric. These medium sized Ottoman Pillow Covers from Turkey measure approximately 68x68cm square and feature a "hidden zip". Should you wish to use your own filler you can use a single hollow fibre duvet.
Note: we do not ship HF1 (large hollow fibre) fillers outside the UK Mainland, instead you can fill the cushion yourself with a single duvet in order to stuff it, this is to keep postage costs to a minimum.