About Us
YASHAR BISH is an exhilarating experience of the beautiful and the exotic from from Turkey's Anatolian planes, Central Asia's colourful lands and the Middle East's migrating tribes. We began trading in the early 1990's, after our serious interest in exploring Turkey and especially the rich Anatolian heritage brought us some spectacular finds...
Authentic vintage rugs add personal meaning and character to our homes while also promoting sustainability. Yashar Bish offers handmade rugs with natural materials that are durable and repairable, reducing our footprint. When their lifespan ends, these organic rugs decompose quickly, avoiding landfills. We proudly promote the sustainability benefits of antique and vintage items to preserve history.
We have developed a wide trading network which we continually expand and refine to ensure our customers have the best selection of Oriental Rugs & Accessories. We pride ourselves on our excellent customer service and will always do our absolute best to help. We are happy to answer any questions, and can easily be contacted here.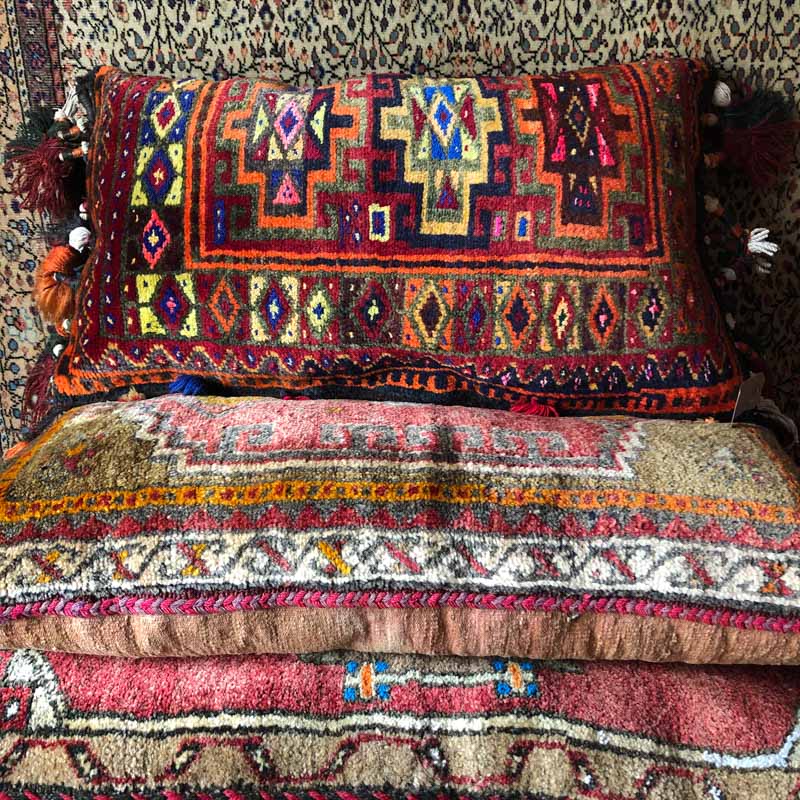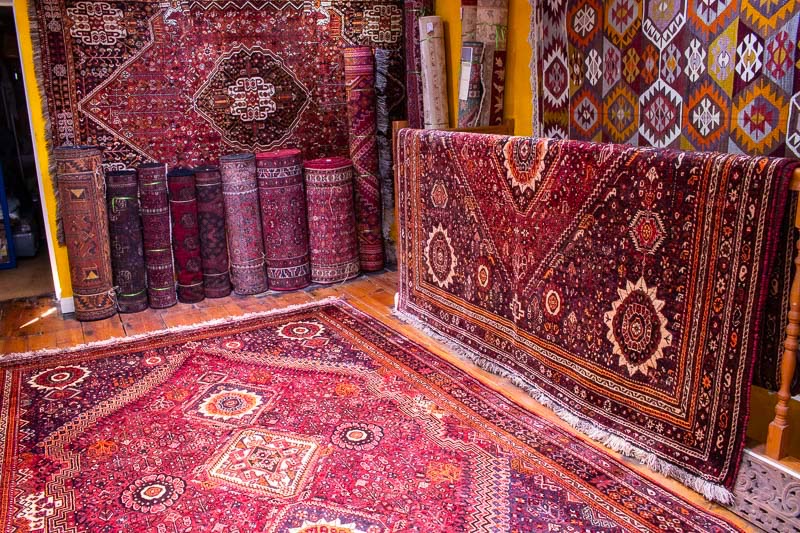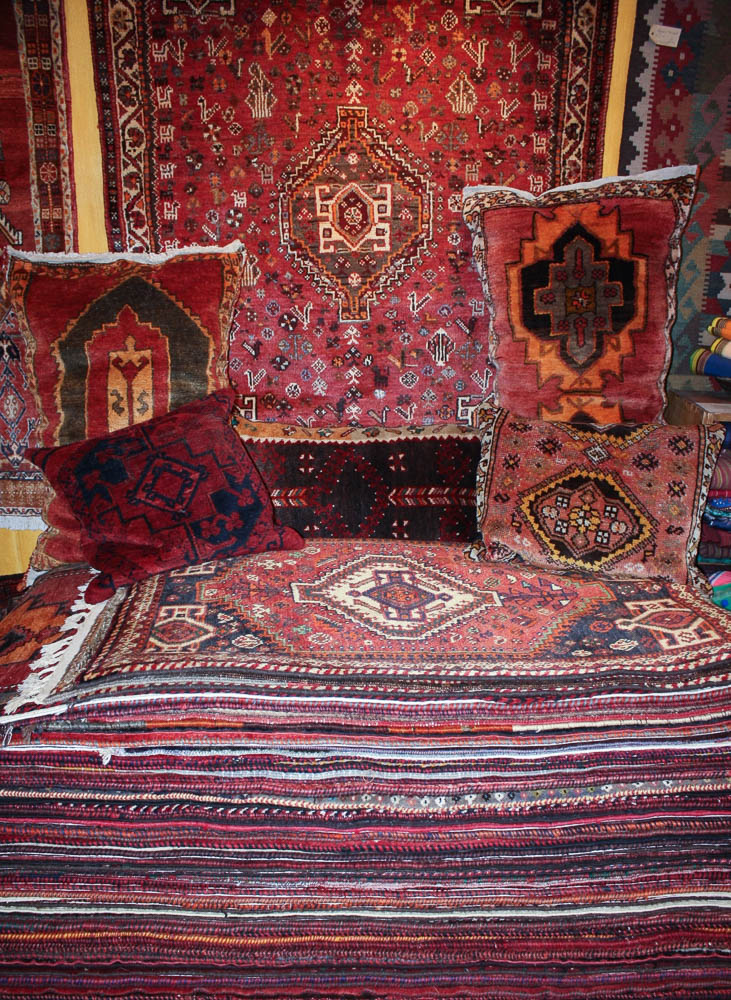 Showroom
Our Brighton showroom is a visual delight of oriental wonder with piles of beautiful hand-woven oriental carpets, rugs and kilims from Turkey, Afghanistan and Persia, heaps of gorgeous hand-woven floor cushions and magnificent hand embroidered Suzani wall hangings and tribal trappings from Central Asia. Our jewel coloured brass filigree lamps, as well as the hand-painted rich and vivid ceramics, act as the perfect accolade to the soft and sumptuous Rugs & Kilims. Every item is expertly selected with the customer in mind. For the very best in oriental merchandise come and visit us in the bohemian North Laine area of Brighton or alternatively browse through our online shop.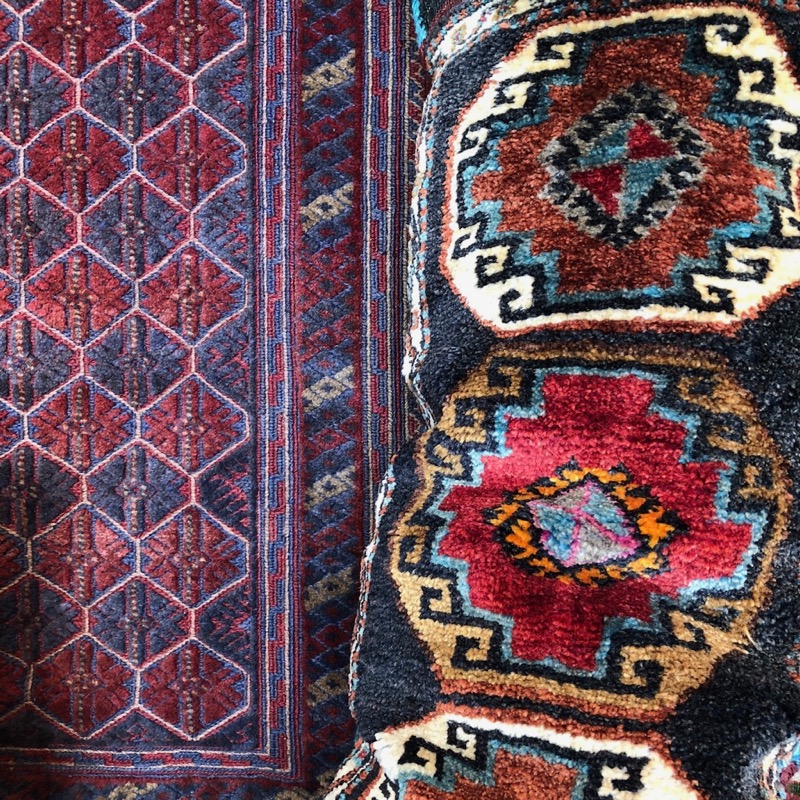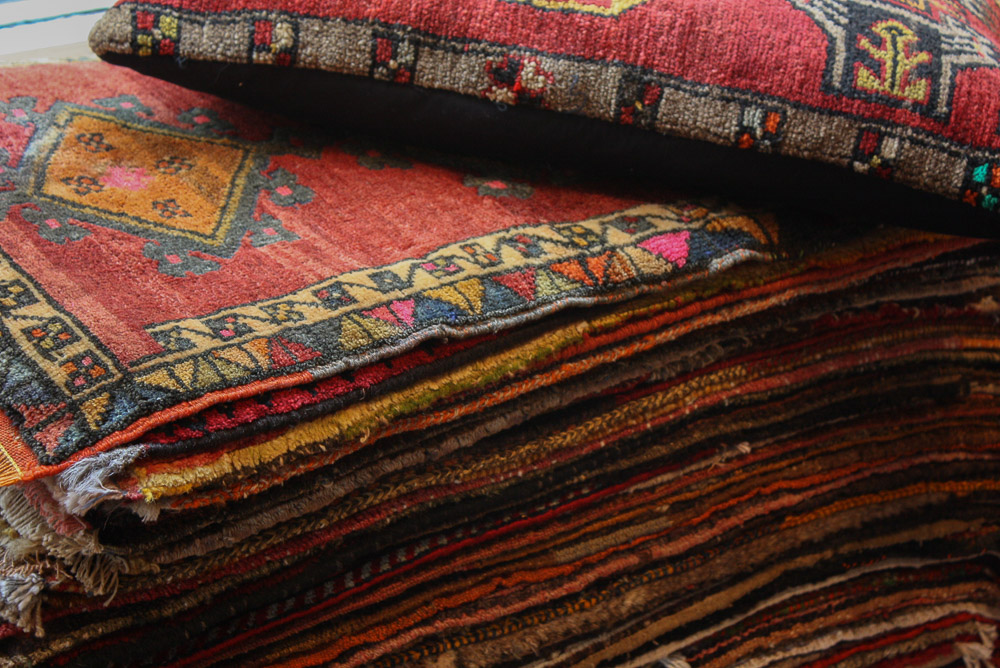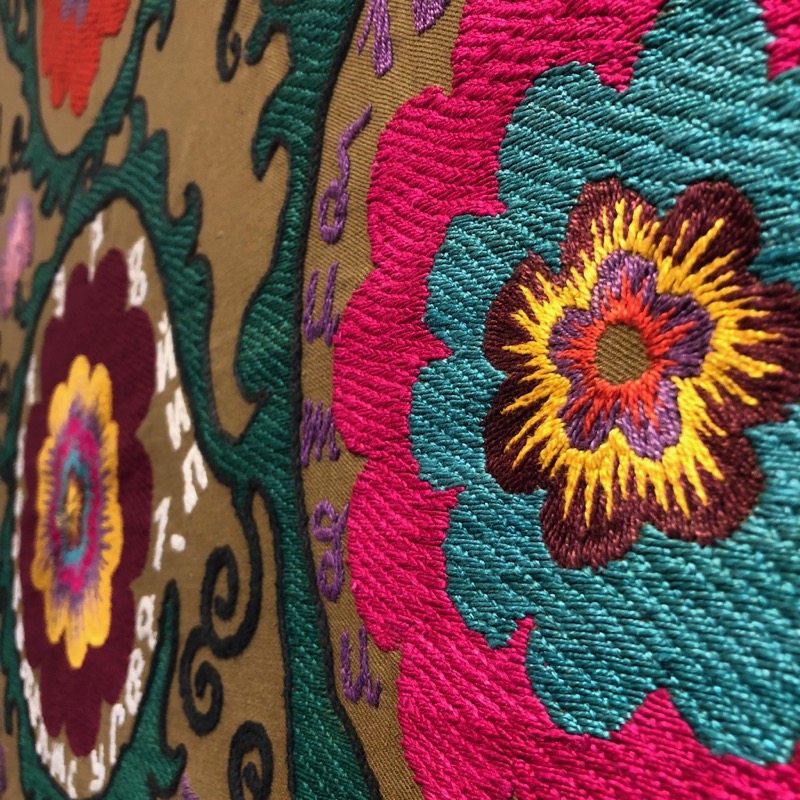 Our Rugs & Cushions
Our Afghan and Turkish Kilim Cushions, Carpet Cushions and Large Floor cushions are made by us from carefully selected rugs and Kilims, although we also stock original tribal cushions that would have been used as storage bags, these are all wool and hand-knotted and originate from Turkey and Afghanistan.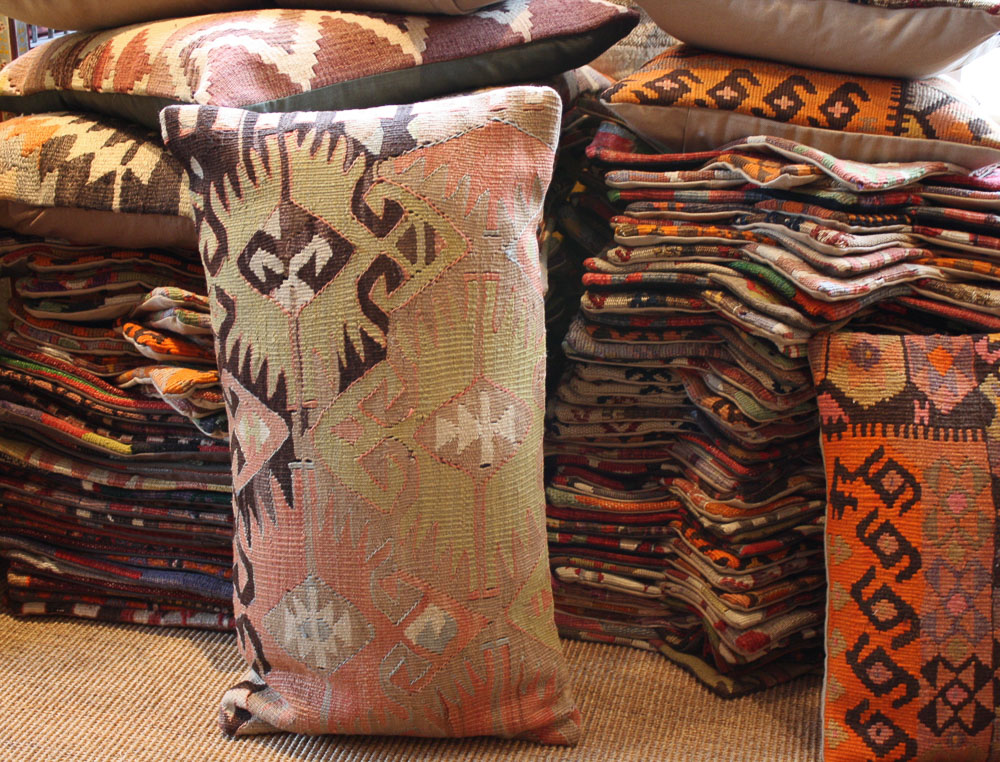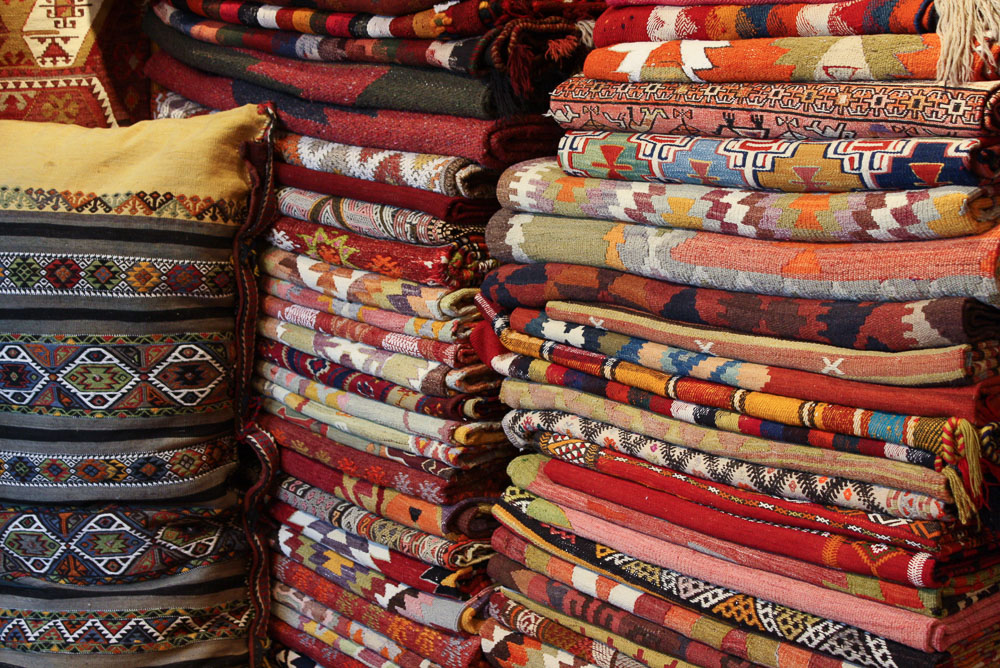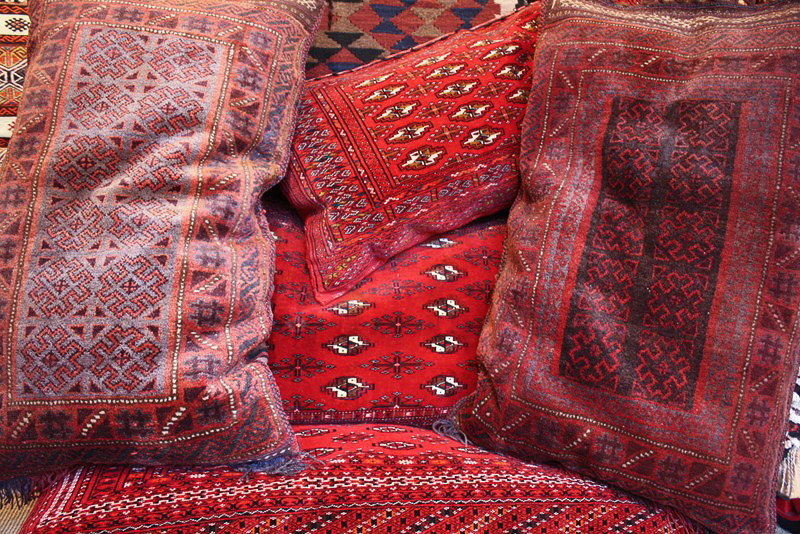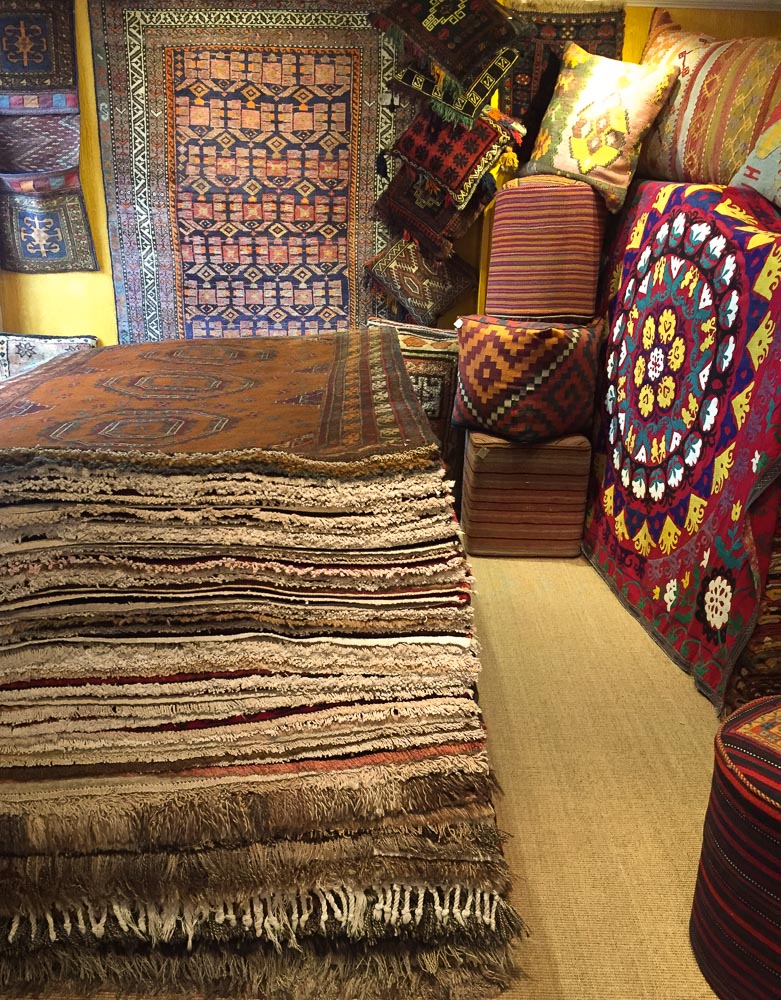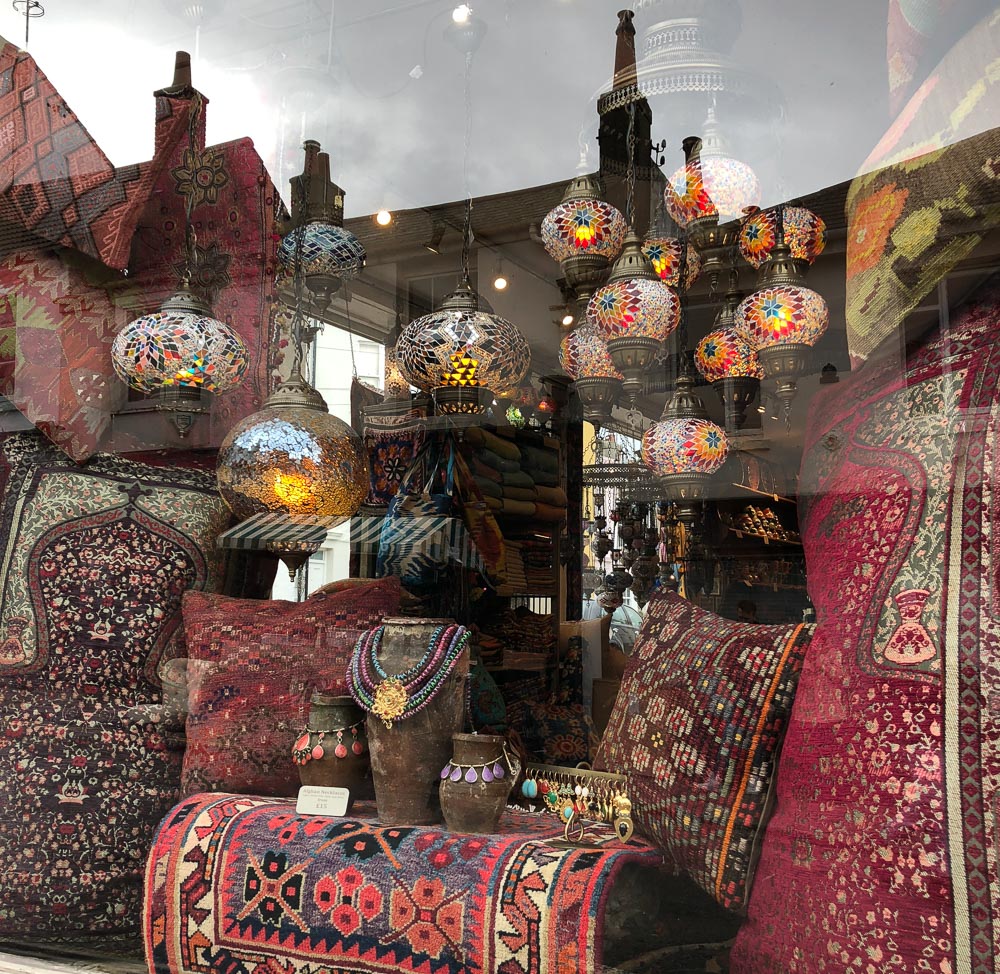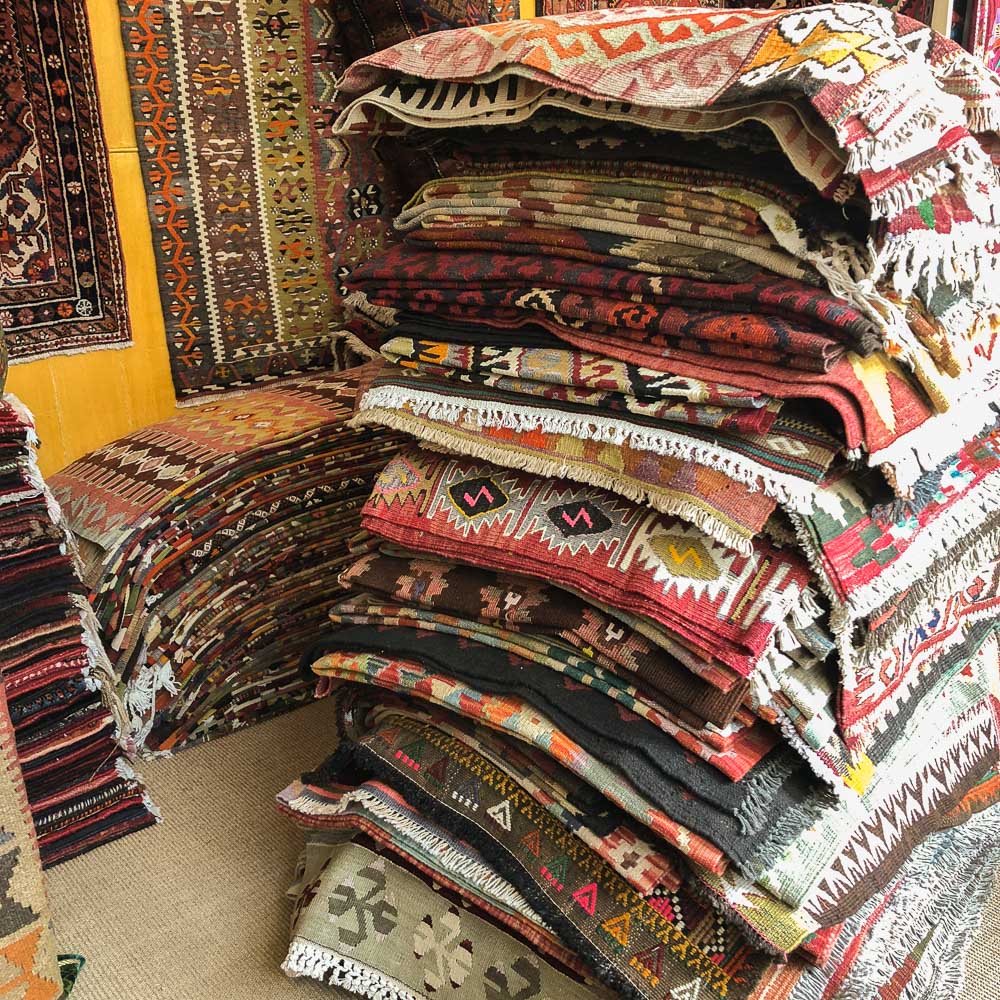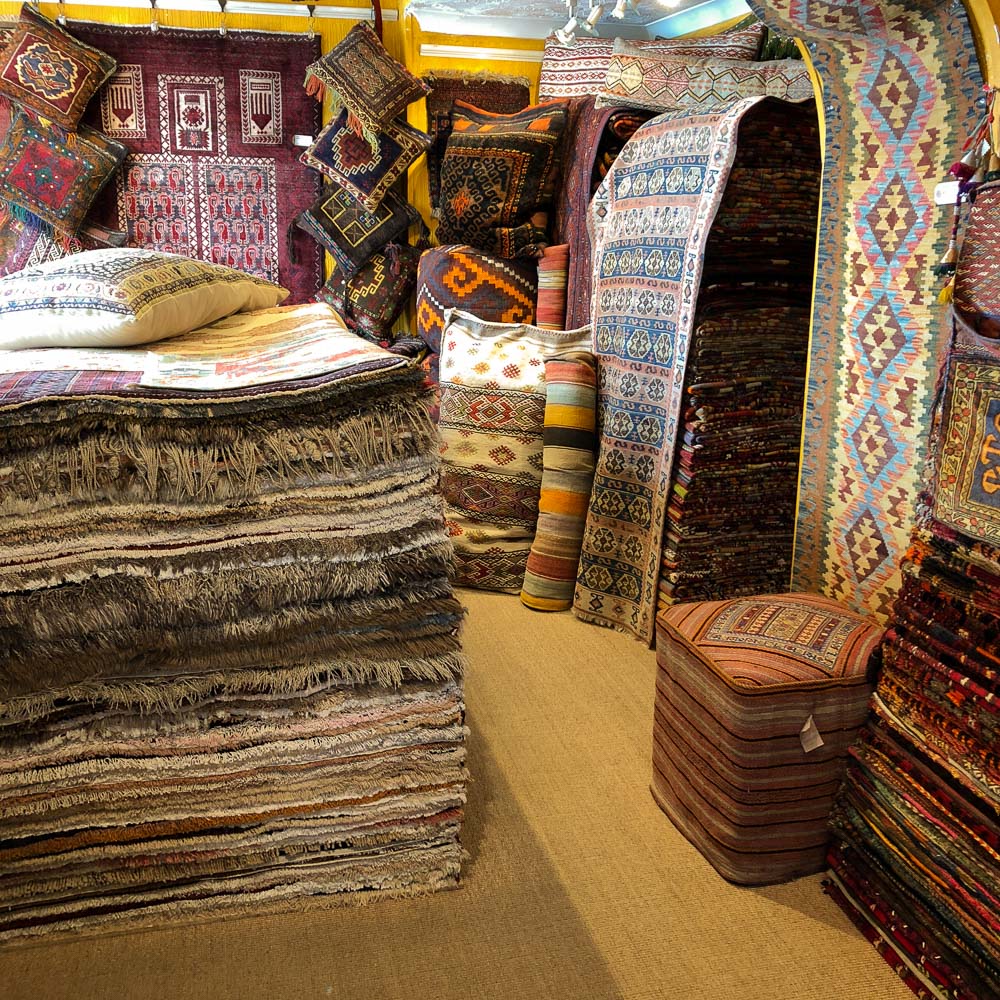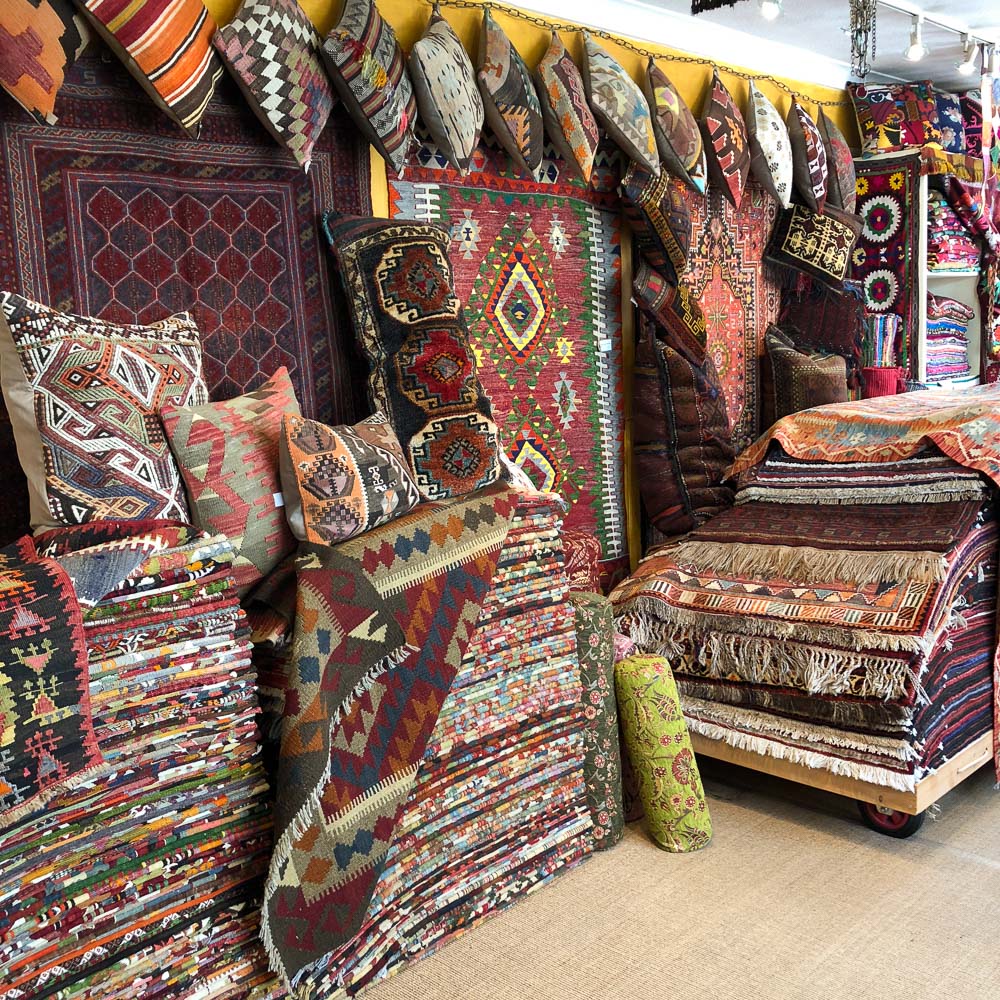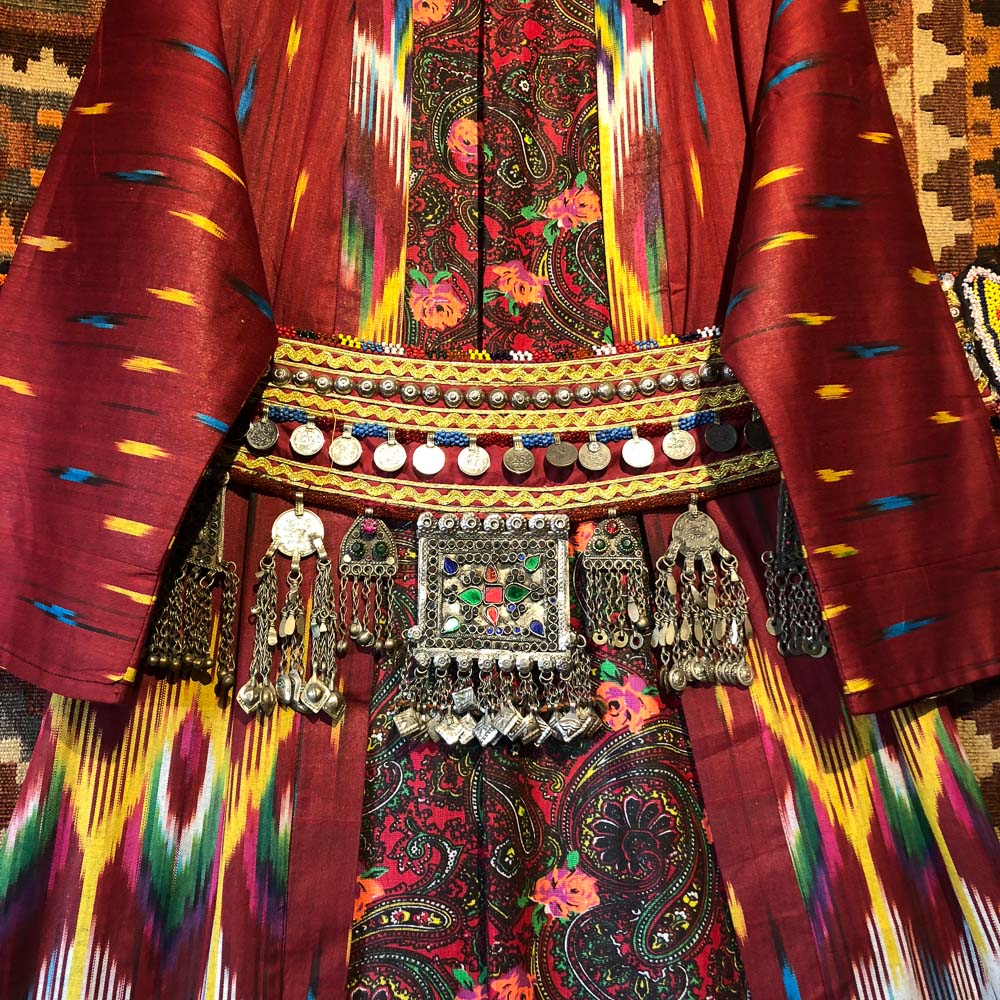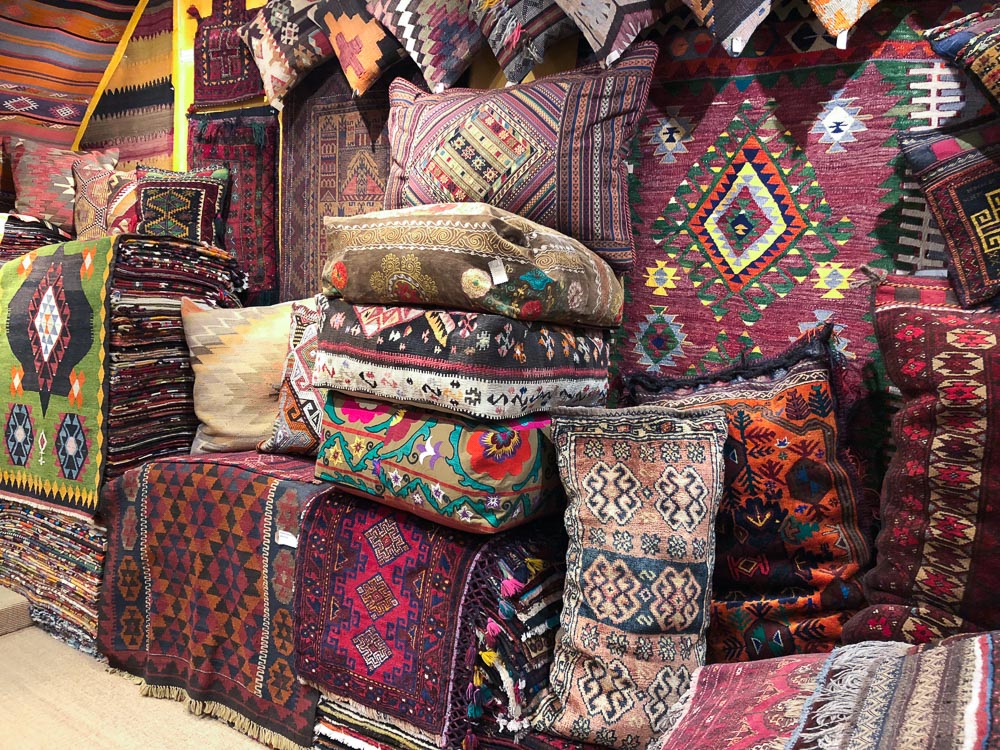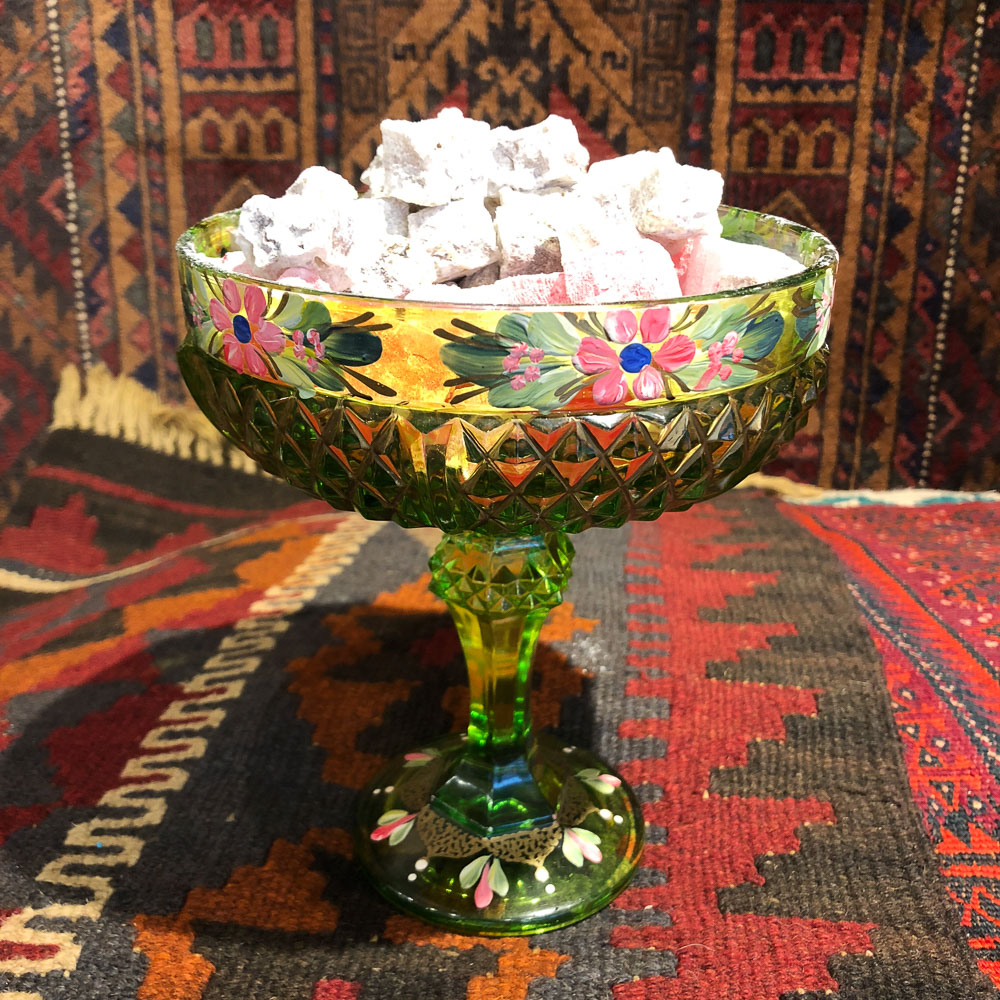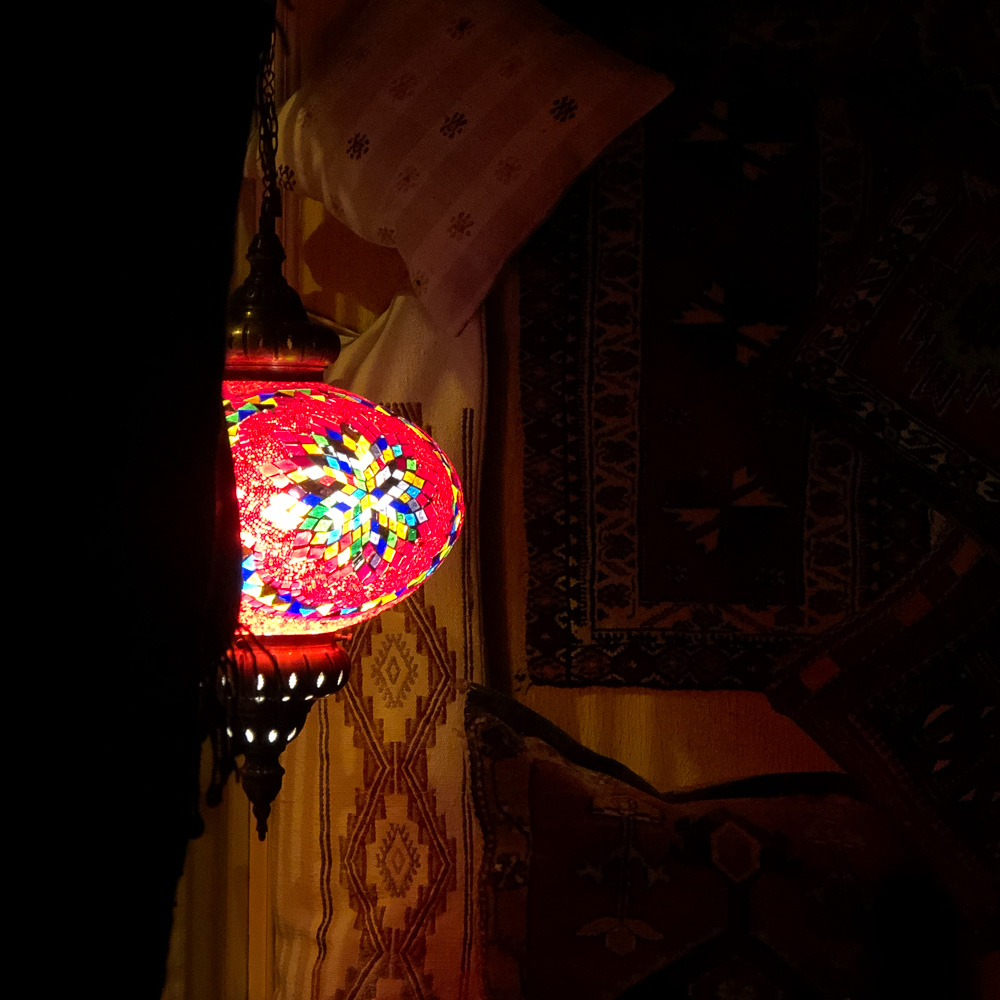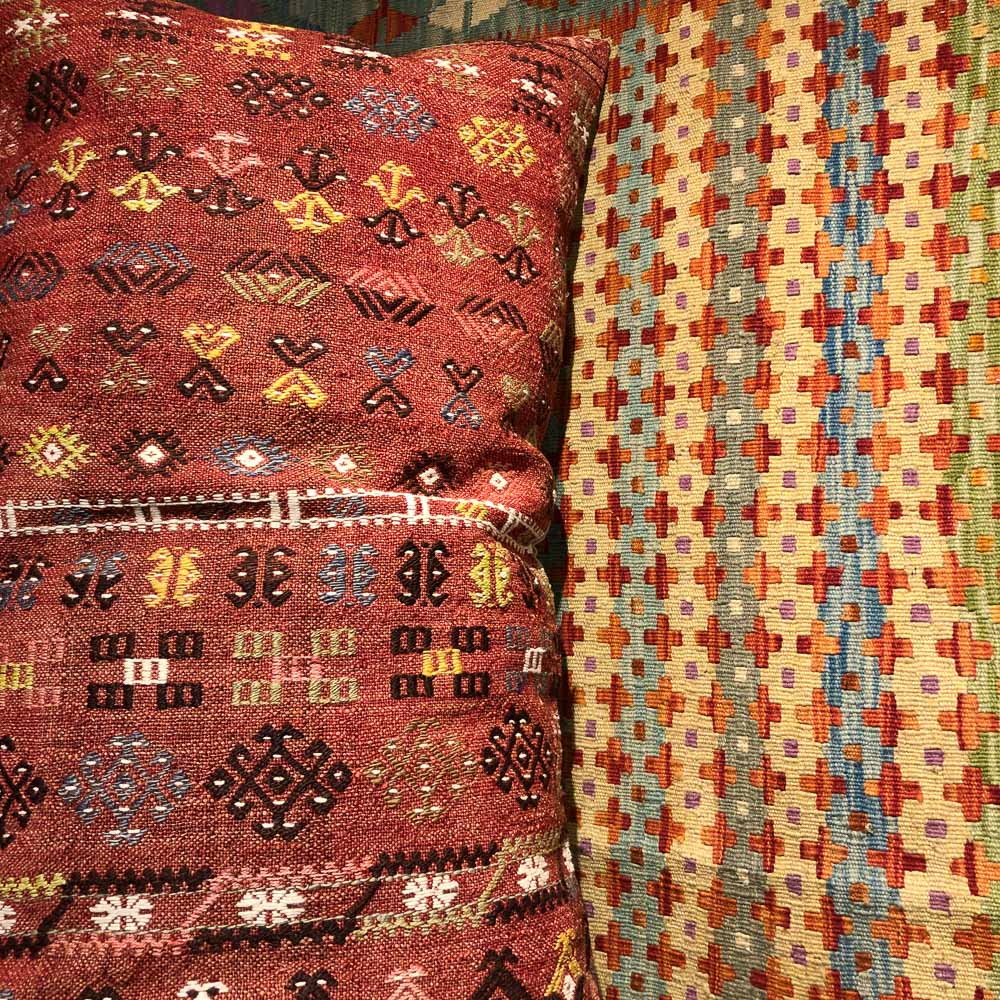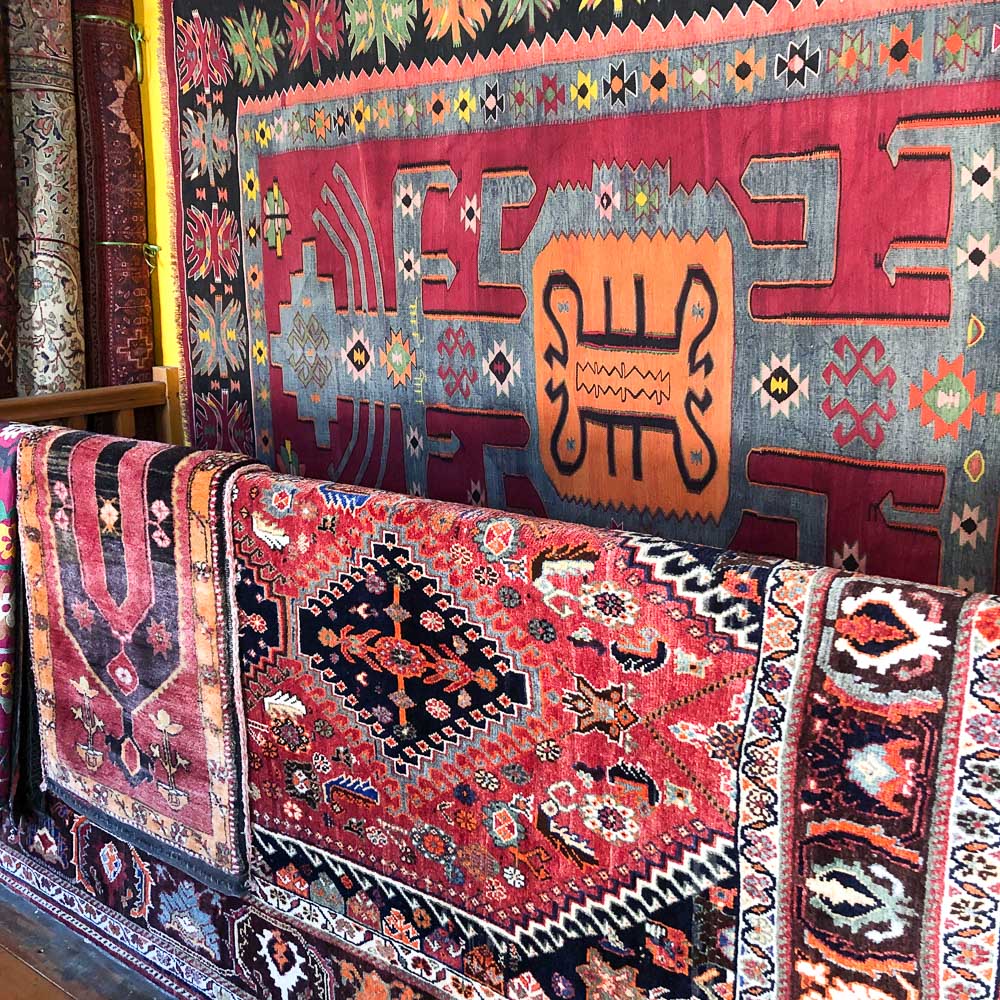 We supply Turkish handmade rugs, carpets, Kilims and Cushions from the weaving areas of Malatya, Sivas, Milas, Kayseri, Konya, Kars, Taspinar, Yahyali, Yuntdaag, Balikesir, Mut, Aydin, Esme, as well as from many other rural Anatolian villages.
We also have a very good selection of hand-knotted Afghan Herat Baluch rugs, Red Aq Chah rugs, Khal Mohammedi rugs, Moshwani rugs and runners, Zeigler carpets (also called Ziegler and Choubi) as well as handwoven fine Ghalmouri Kilims, inexpensive Maimana Kilims, and new Vegetable dyed Kilims and Runners from Afghanistan.
In addition we stock Persian Oriental Carpets and Rugs from a variety of weaving areas and tribes people including Qashgai carpets (also spelt gashgai, qasgai Kashgai, Kashqai) Shiraz, Hamadan, Kashan, Mashad Baluch (also spelt Belouch), as well as from Tabriz, Isfahan, Yallameh, Afshar, Hosseinabad, Karadja, Nain. To find out more about Rug Weaving Regions see here.