Ceramics & Other Curiosities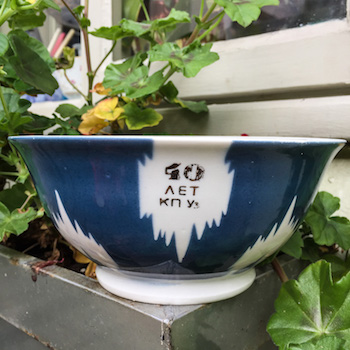 Amongst our range of Exotic Curiosities we have our beautiful hand-made ceramic flower mugs from Turkey. We commission local Turkish Artisans to make these wonderful bright and colourful mugs for us each year and they are always very popular with our customers. These mugs have wonderful colours and unique hand painted designs. Our Uzbek Bowls are a beautiful must have for your kitchen and function well as bowls for noodles, fruit, soups, nuts, nibbles etc.
We also have Turkish Spice Grinders which are great functional kitchen accessories as well as our pure Turkish olive oil soap which is very popular and great for body, hair and people with sensitive skin. This is only a small selection of what we have in our Brighton shop.