Care for your Oriental Carpet, Rug or Kilim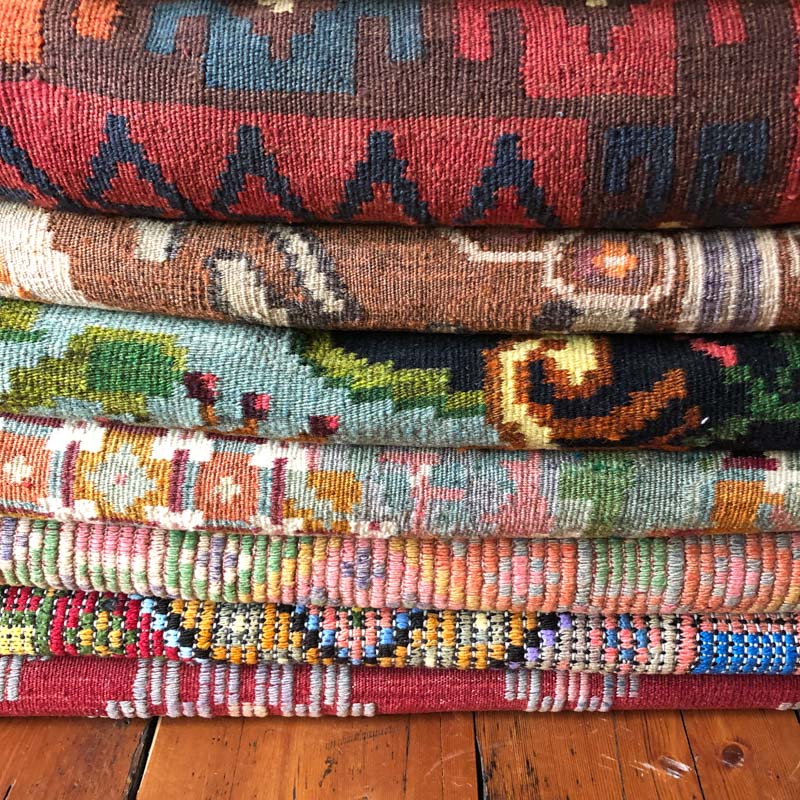 Oriental rugs tend to withstand dirt well and a good hoover will normally suffice. Always avoid hoovering the fringes as they can get sucked up the hoover and could potentially start to unravel the rug. Any fringes that do become unravelled can quite easily, and inexpensively, be remedied subject to early attention.
Spillages should be dealt with immediately by blotting off as much as possible and then using a damp cloth with a little warm water and a small amount of clear (not coloured - like green or blue) washing up liquid. A small toothbrush (pile rugs only – not flat weaves) can be used brushing with the pile rather than against it to work on small stains. Mud should be allowed to dry and then brushed off.
Any spillages that won't come out are best dealt with by a professional oriental carpet cleaner where there is every chance they will be able to remove it, this could be subject to how long it has been left to set and quick attention will give more chance of removal. In the worst case scenario, where a stain will not come out after professional cleaning, then repair/re-weaving of the stained area can be carried out.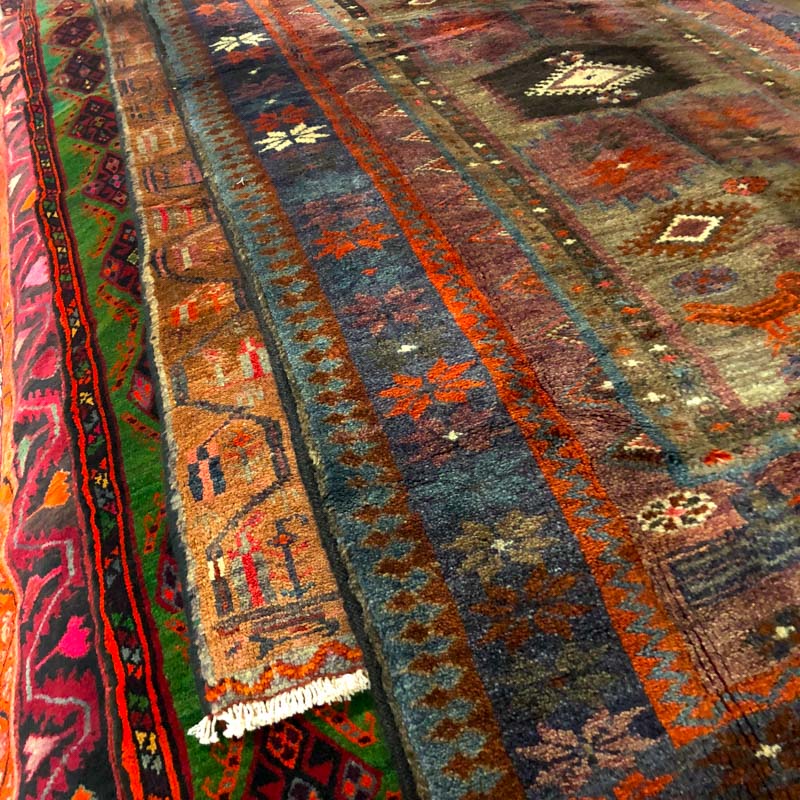 Professional cleaning is advised every 3 to 5 years (depending on use and where it is placed) which will remove grit and dust embedded in the carpet and bring it back to life. So carpets can have a very long life bearing all this in mind. See our Oriental Carpets and Rugs Cleaning and Repairs Service section for more info.
It is advisable to rotate your oriental carpet or rug to ensure even wear and also to air them. Hoover under them from time to time as moth is less likely to be attracted to rugs that are shaken out and cleaned often, moth don't like to be disturbed!
Should you need to store your oriental carpet, rug or kilim, ensure that you have moth proofed it thoroughly and that it is not damp, roll with the pile inside and then seal it in plastic.
We also recommend the use of underlay for both flat woven Kilims and oriental pile carpets and rugs. See our Underlay Section for more info or purchase underlay here.