Turkish Boxwood Spoons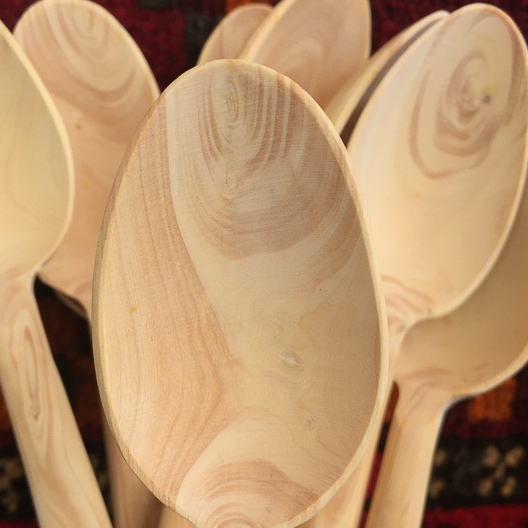 The hand carving of Turkish boxwood spoons is a traditional craft passed down through the generations of Turkish families. Boxwood spoons can be used as cooking utensils and as eating spoons; over time they develop a nice golden patina.
Boxwood is the best wood for making spoons because it has a very fine grain making it strong and longer lasting and the grain makes a beautiful pattern running through each spoon.