Electric Turkish Mosaic Lamps & Chandeliers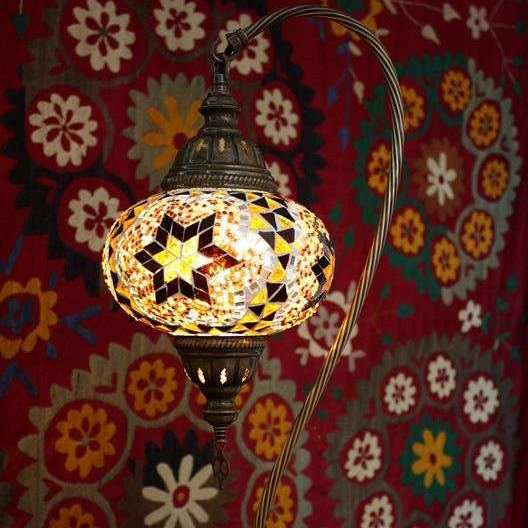 Table Electric Mosaic Lamps
Our Turkish Glass Mosaic Table Lamps come in an array of colours, pre-wired and have an on/off switch along the cable together with a UK plug. Can be used as stunning side table lighting giving a beautiful colourful ambiance to any room. We offer fast UK and Worldwide delivery or visit us at our Brighton shop to view our collection.
Hanging Electric Mosaic Lamps
We are clearing some of our Mosaic Lamps (Hanging only) - please scroll down to see discounted lamps.
These electrified Turkish Mosaic Lamps look fabulous, you get a glorious array of colour through the glass, absolutely stunning!
These electric lamps and chandeliers come pre-wired, so you just need your electrician to connect it for you. Please do check measurements for the drop/length of the lamp or chandelier. We have given approximate measurements; you can reduce the chain on single lamps but not on chandeliers.