Electric Turkish Mosaic Hanging Lamps & Chandeliers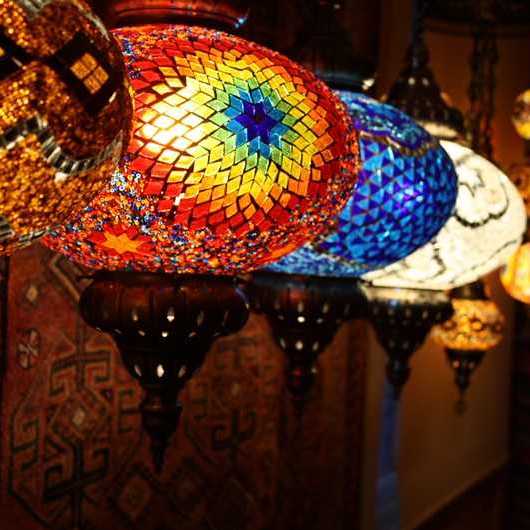 These Turkish Mosaic Lamps look fabulous with electrification, you get a glorious array of colourful glass, absolutely stunning!
All the lamps and chandeliers in this category come with wiring already fitted, so you just need your electrician to connect it for you. Please do check measurements for the drop/length of the lamp or chandelier. We have given approximate measurements; you can reduce the chain on single lamps but not on chandeliers.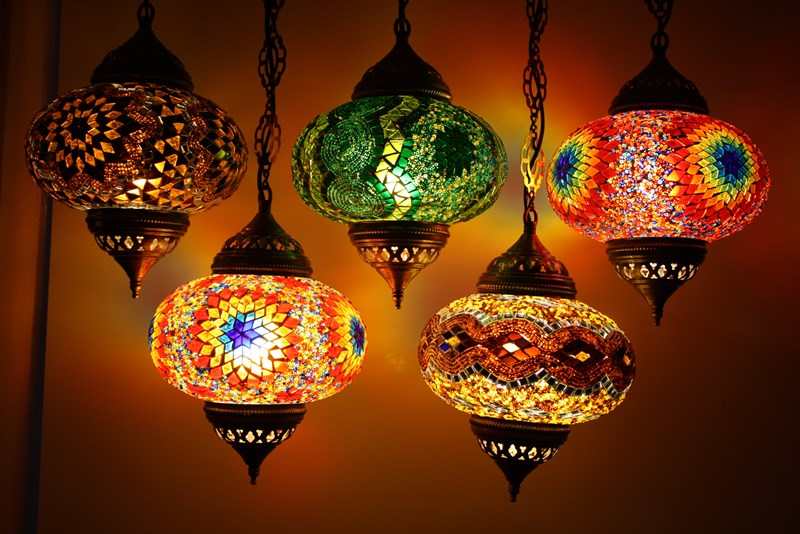 The coloured stained glass we use for making our mosaic lanterns will not fade and the metalwork is good quality strong brass that will not discolour or rust. We only sell lamps with brass metalwork and not the cheaper quality iron versions which are prone to rust and corrosion.
The chandeliers shown here on the website are only a selection of what we have in stock. All lamps are for sale online for fast UK and Worldwide delivery or visit us at our Brighton shop to view our extensive collection.