Here at Yashar Bish we are choosing something special each month to share with you, highlighting things you may not have discovered amongst our collection - for the month of May we have picked our interesting Turkish Yastik Rugs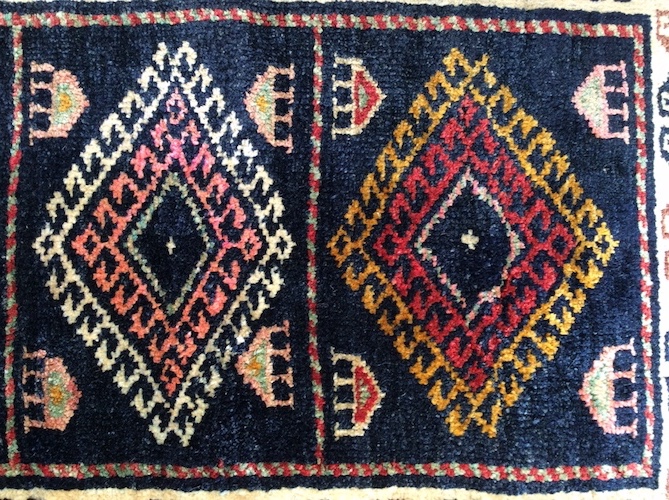 The Turkish term "Yastik" means cushion or pillow and is also used to describe small Turkish wool rugs that have a hand knotted front and a flat weave Kilim on the reverse. These small oriental weavings are found across Central and Eastern Turkey including regions such as Konya, Malatya and Sivas.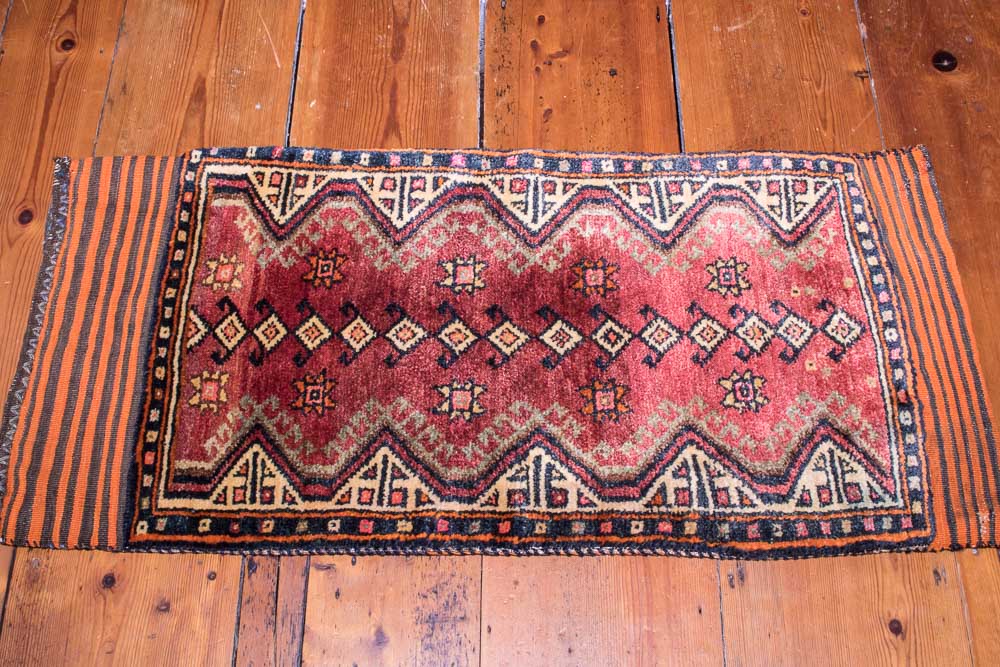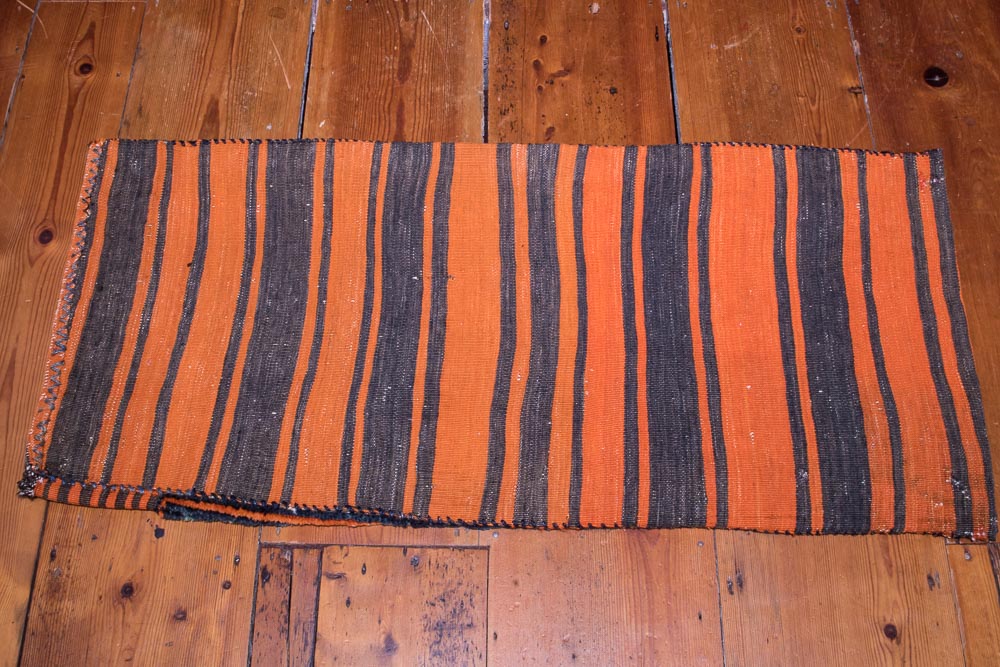 In the nomadic way of life, Yastiks were used as storage bags for clothing, dried grasses or as cushions by Yörük (nomadic) people and you can often find remnants of straw on the inside, despite them being cleaned and washed! In village houses they would be used on a raised platform as cushions to support the back. These hand knotted pile Yastiks were woven by women in the form of miniature carpets and were produced on narrow looms.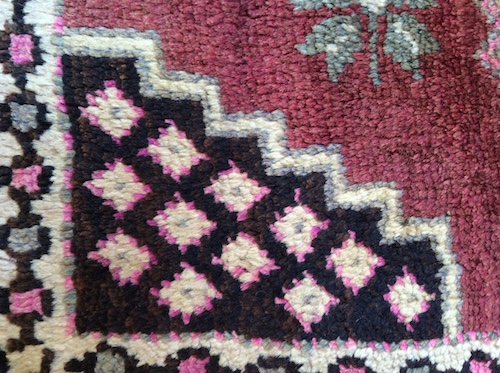 The designs used in these small rugs would be based on the interpretation of the weaver and would include folkloric, superstitious and religious motifs that would have been passed down through the generations. Over the years designs and motifs would alter and would be re-invented due to changes within a tribe or group of people such as members of different tribes mixing and co-existing. Often each tribe or village would have their own unique design that would mostly be used by that group or tribe, hence we can still often recognise where individual pieces originate from.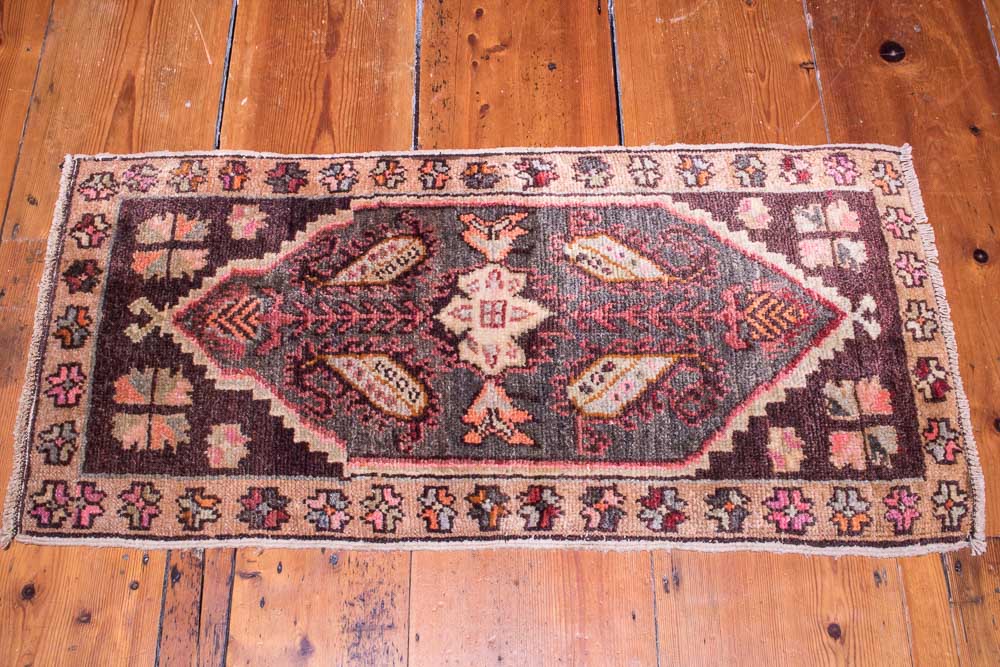 Over time weavers started using machine made fabric on the reverse instead of flat woven Kilim which meant it was cheaper to produce these items, this explains why there are many of these Yastiks that do not have a reverse (the machine made fabrics having been removed) thus leaving very beautiful, utilitarian small sized hand knotted rugs for the floor.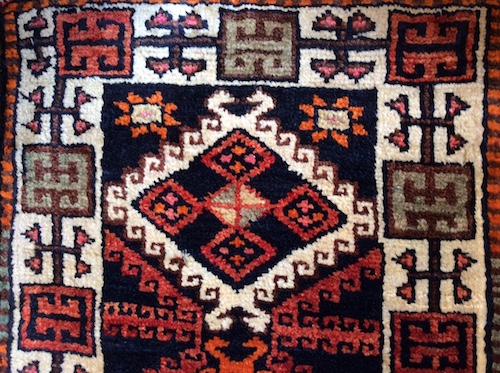 We have been selling these Yastiks for many years. The "backed" pieces make excellent large floor cushions or thick little rugs for the floor. The single sided pieces are excellent, functional small Turkish rugs that can slot into small spaces and liven up or soften a bare floor. Unfortunately Yastiks are not widely made anymore and it is becoming increasingly hard to source them.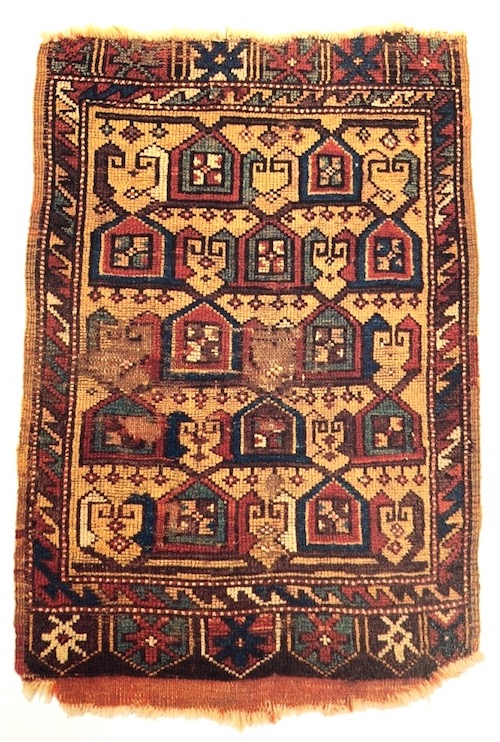 Above is an example of an antique yastik composed of amulet motifs and interlocking "S' border design which can be found in central Anatolian Carpets – this is a museum piece and not for sale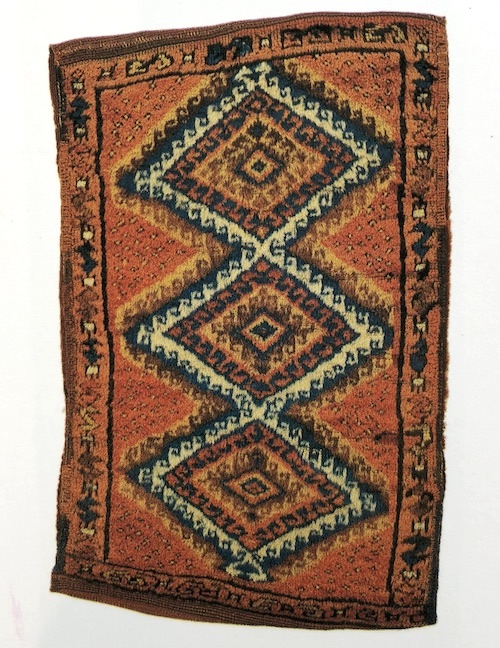 Above is an antique yastik with medallions composed of concentric, delicately hooked diamonds from southeast Anatolia – this is a museum piece and not for sale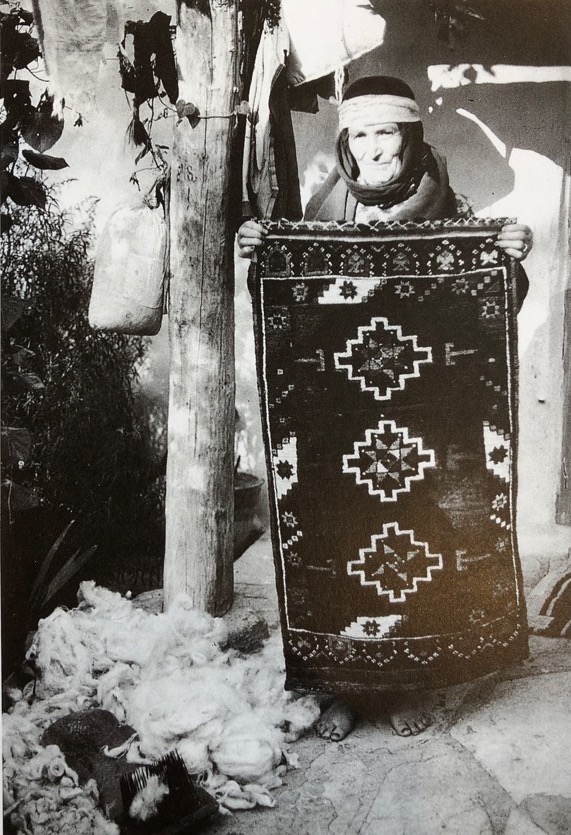 Examples of our Turkish Yastiks (with backs) can be found in our Turkish and Afghan Floor Cushion Section, examples of the single sided Turkish Yastiks can be found in our Small Pile Rugs Section.