We Have Been Travelling!
We have been on a short road trip in Turkey, the weather was amazing and the scenery stunning so we thought we would share some images with you!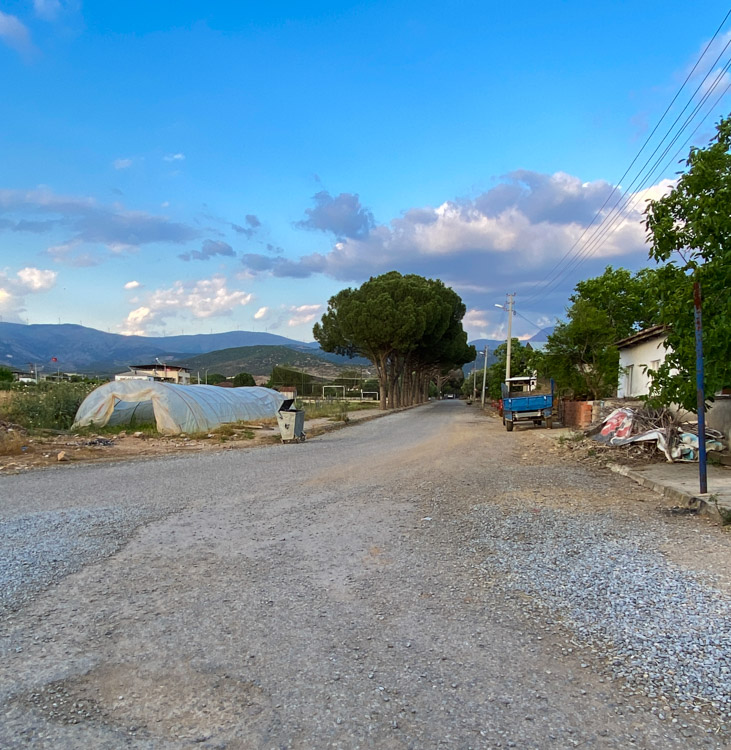 Turkish Breakfast
We stopped en route for an early morning Turkish Breakfast, as you can see it's not for the faint hearted!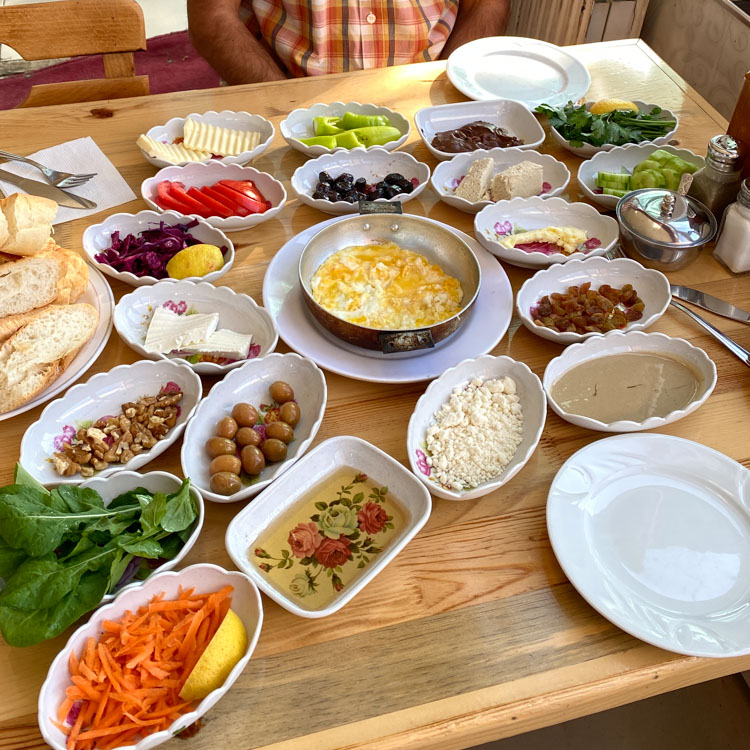 Tea in the Forest
We found a beautiful spot in a dry river bed to stop for some Turkish Tea; the shady tree platform in the forest was perfect for us.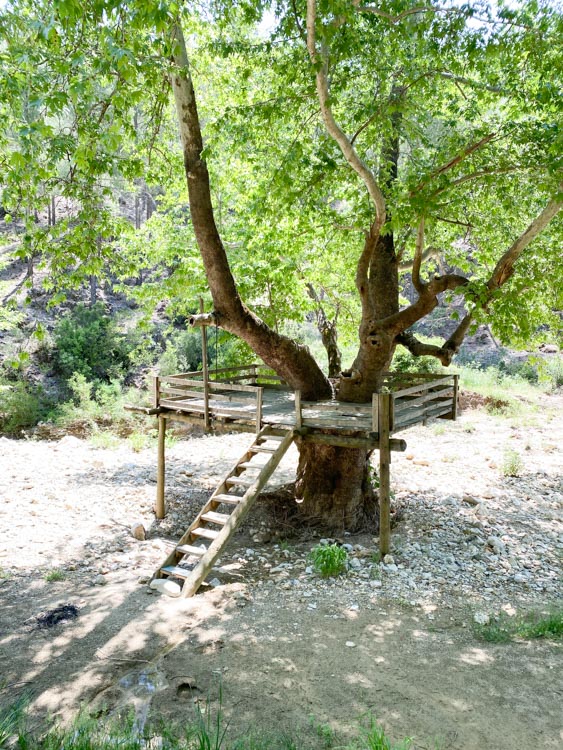 Denizli Throws & Hamam Towels
We were travelling to see our suppliers who produce hand loomed cotton hamam towels and throws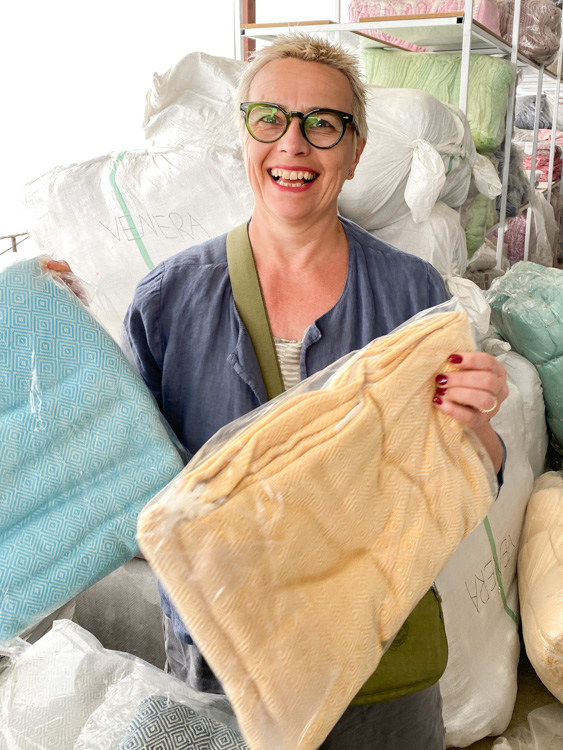 Large Cotton Throws
fWe are so looking forward to these arriving as we have been low on stock for some time, they make great bed or sofa throws, we have around 9 colours on their way to us!

Hamam Towels
We have 11 colours of hamam towels currently en route from Turkey, just in time for those hot days on the beach!

Rug Washing
We travelled to the rug washing village where vintage kilims are washed ready for export, we always enjoy this trip as its beautiful countryside and the weather is warm with a gentle breeze, perfect for drying rugs!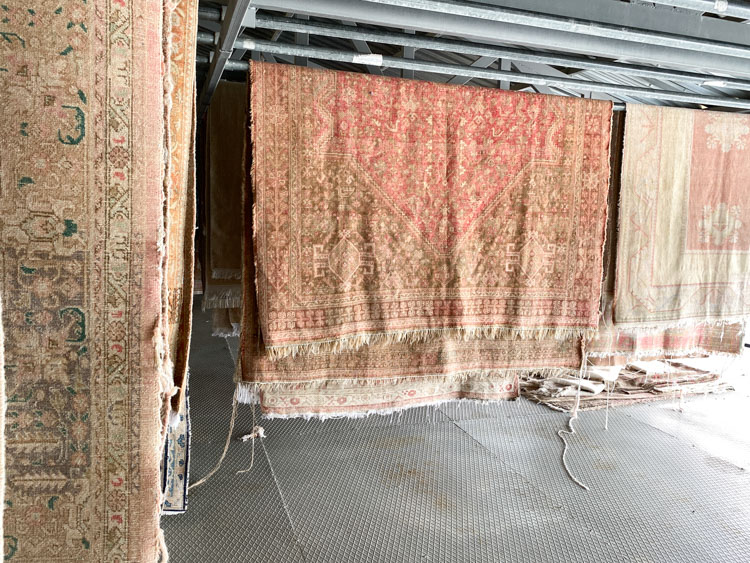 Bright Kilims
fWe love soft coloured rugs as well and the vibrant bright colours, we like to have a mix of both to suit all our customers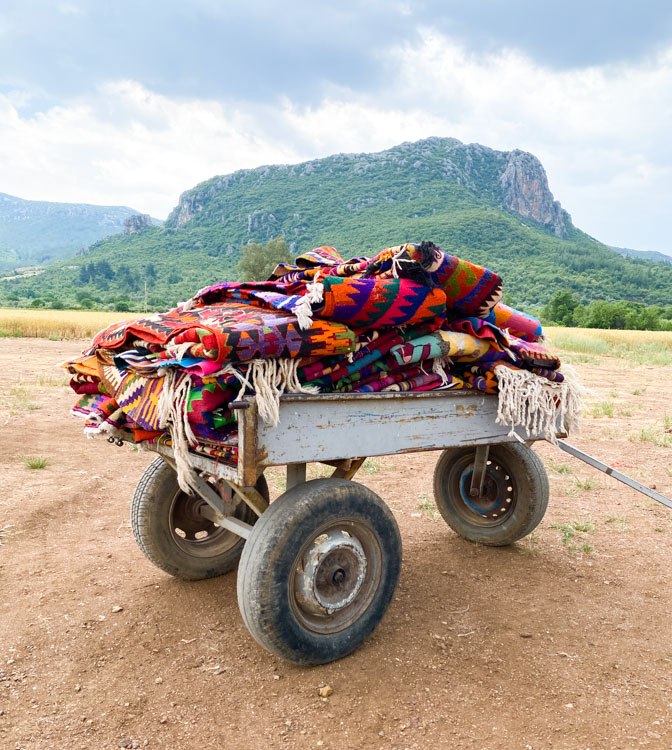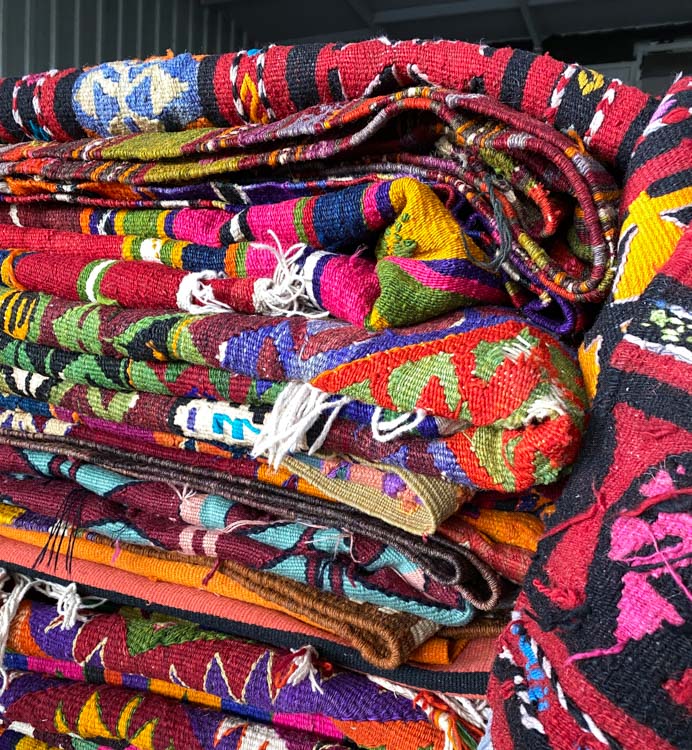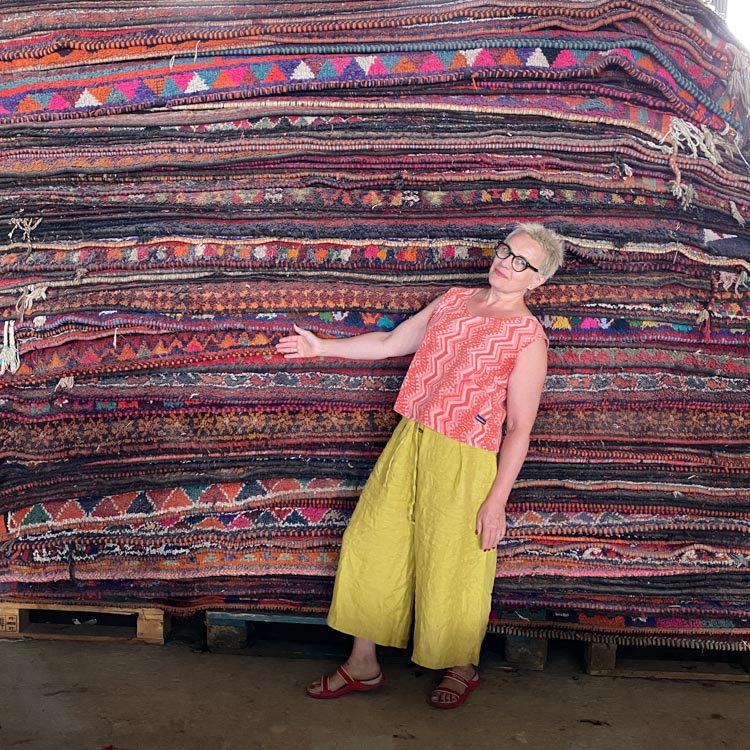 Turkish Village Houses
fWe have a passion for village life and village houses in Turkey, we can't resist taking pictures when we see such beautiful homes.