We thought it would be interesting to post some information on some of our more unusual rugs and we have started with Turkish Tulu rugs which are certainly different!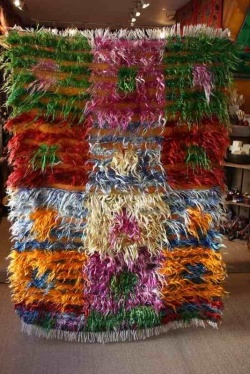 "Tulu" meaning "hairy" are the mattresses of Turkish and Kurdish shepherds who spend the summer in the mountains out of doors with their flocks. The shaggy side of the Tulu kilim rug being placed on the ground as insulation. The wool comes from the Angora goat and in Turkish is called 'tiftig'. The sheen and the pattern structure give these pieces a charm of their own. They are usually long haired and are brightly dyed garish pieces, to discourage evil spirits.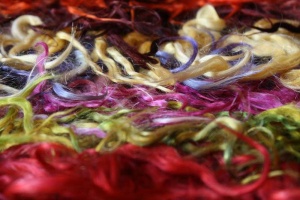 Tulus come from the Afyon region of Central Turkey (Central Anatolia) and have a primitive directness of all nomadic weavings made purely for local domestic use.