Turkish Buying Trip News
We know people like to be updated when there is any news, no matter how small, so this is what we have been up to over the last couple of months...
We have been off on a small buying trip to Turkey which was also a family visit which meant we could pick up a small stock of the wonderful wool patiks that Mahmut's mum makes for us, here is a picture of her making them - CLICK IMAGE TO SEE VIDEO OF MUM MAKING THEM ON INSTAGRAM!
(Socks are in limited supply but call 01273 671900 or email us for info)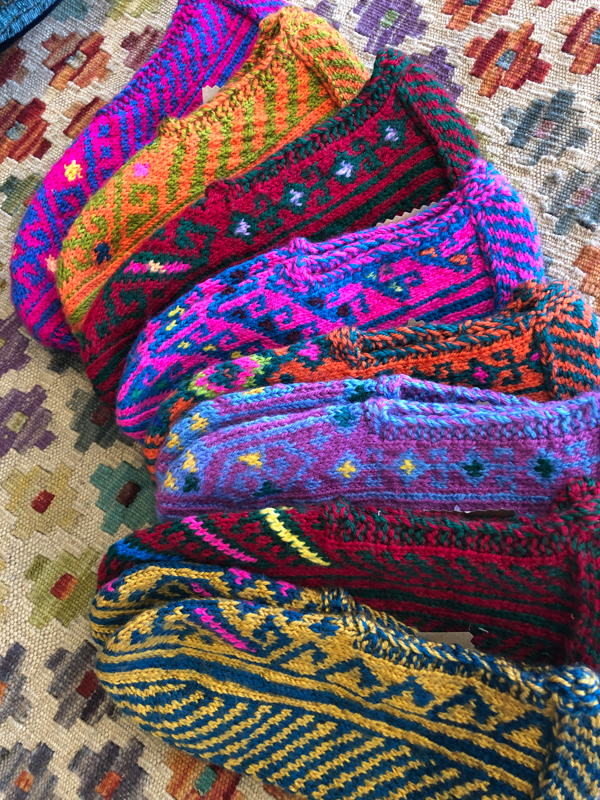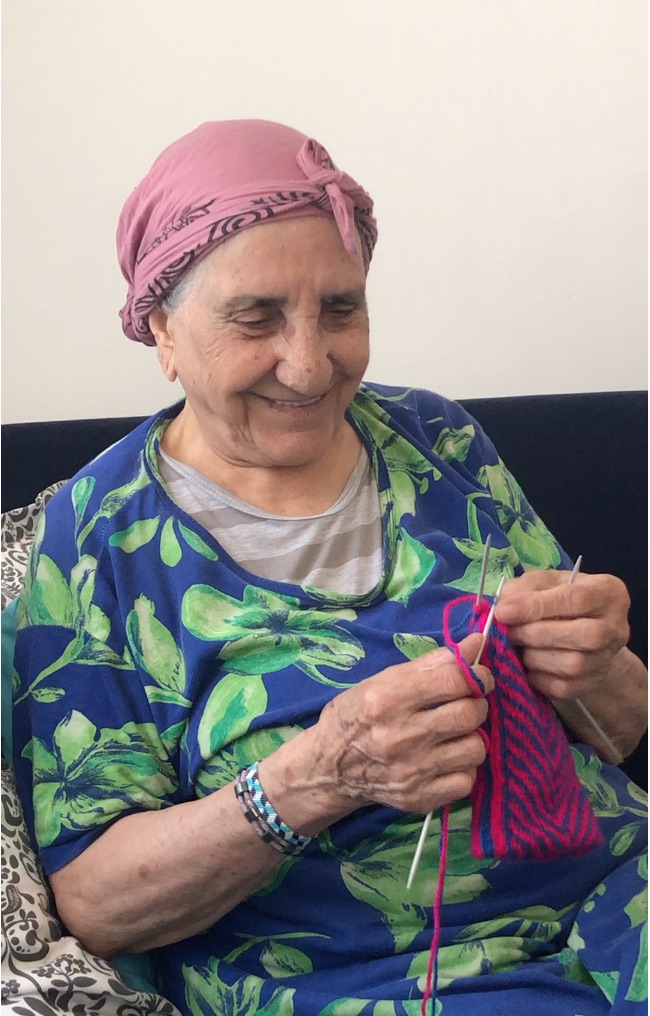 We also stocked up on our lovely Boxwood Spoons - All Hand made and individual. The Wood Bazaar is an amazing place to wonder around and we just wish we had space for those lovely bowls, but we had to leave them behind! See our Spoon section here - prices start at £2.95.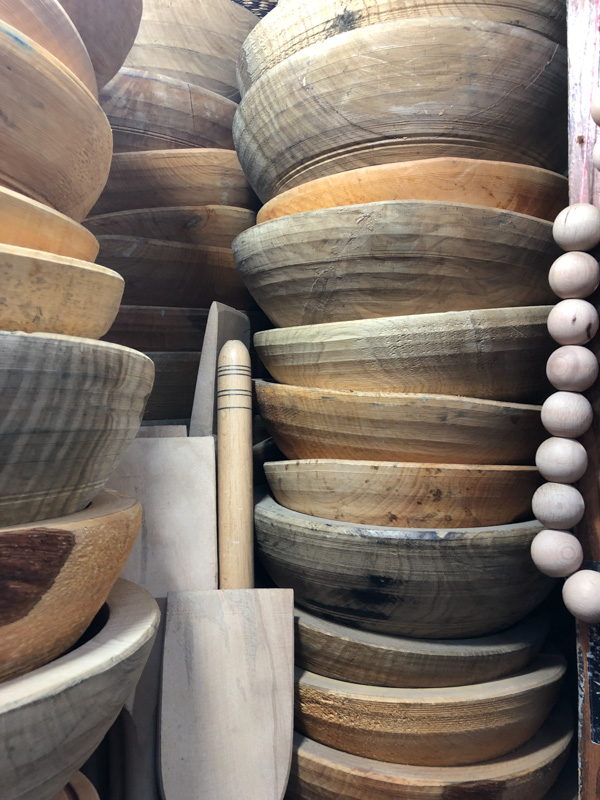 Oh and the cat was tired of playing with string!!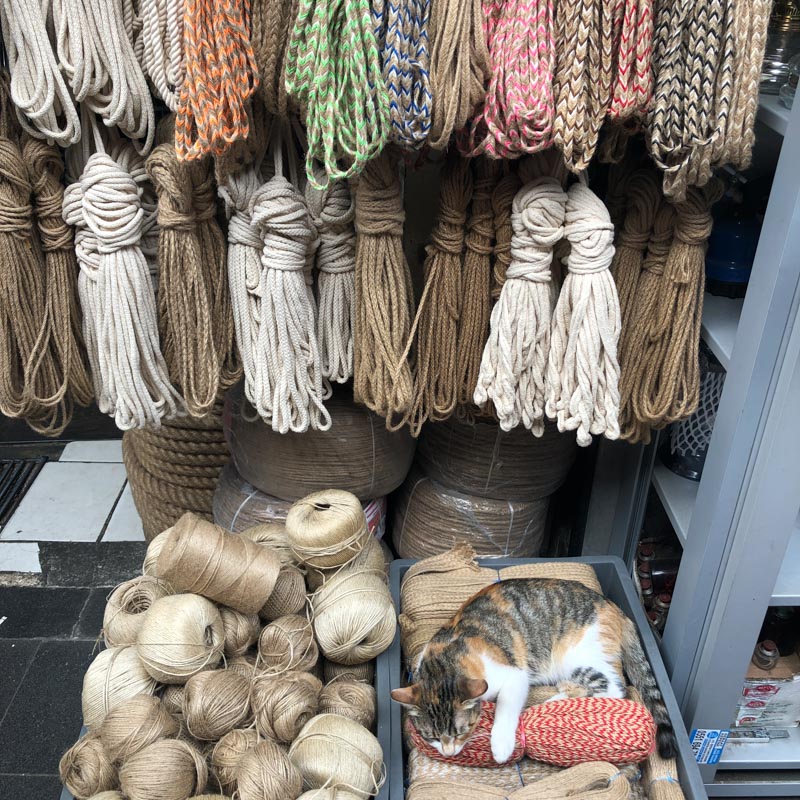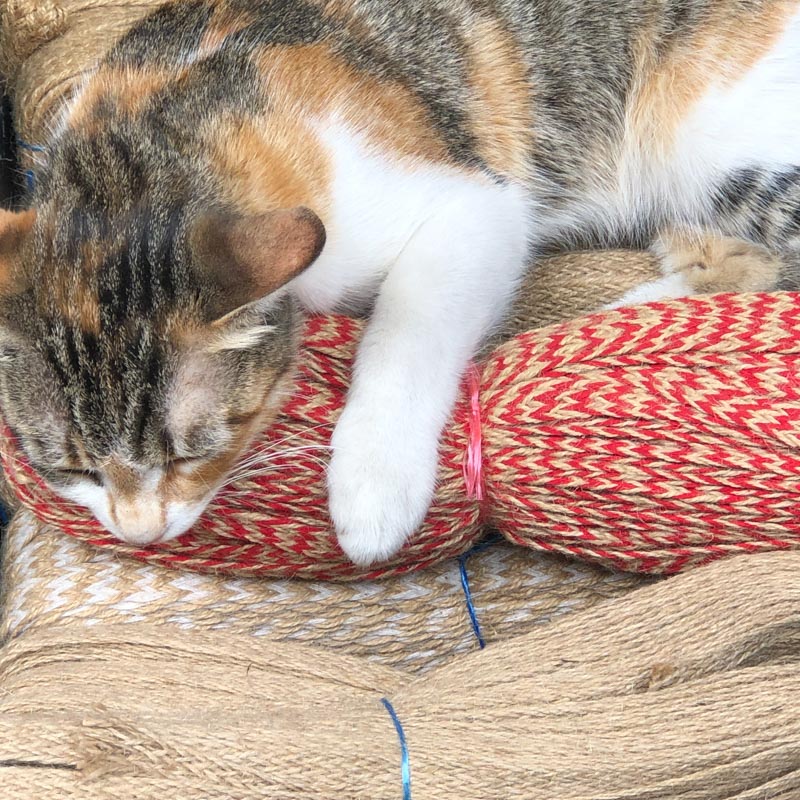 We were also very short on our gorgeous hand painted ceramics so made a visit to our supplier and selected a great stock of bowls, mugs, hotplates and coasters. These are not on our website Im afraid but they are in our Brighton Shop, if you would like more info do get in touch by calling 01273 671900 or emailing us.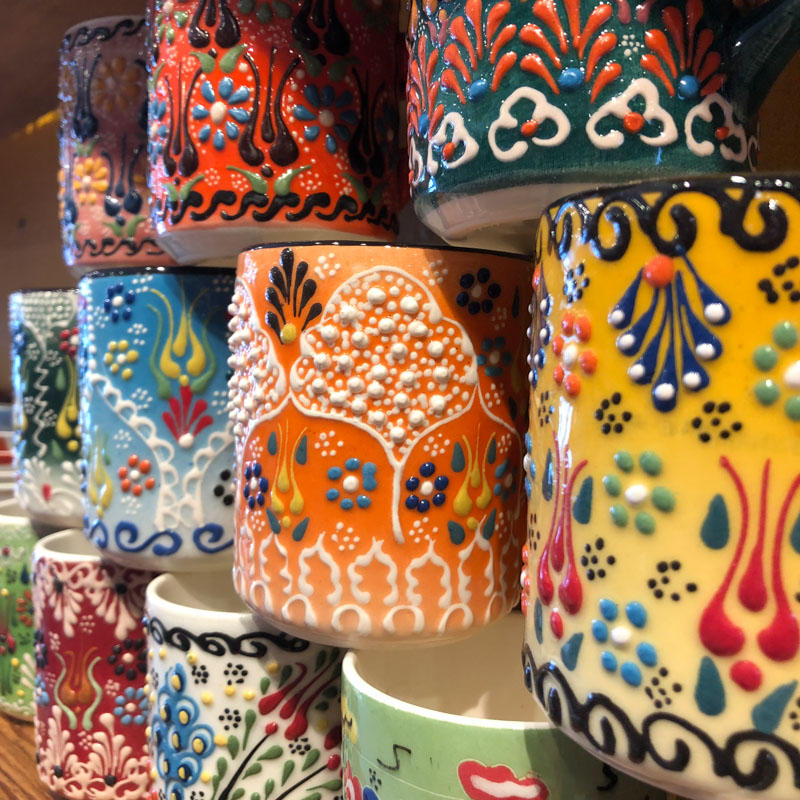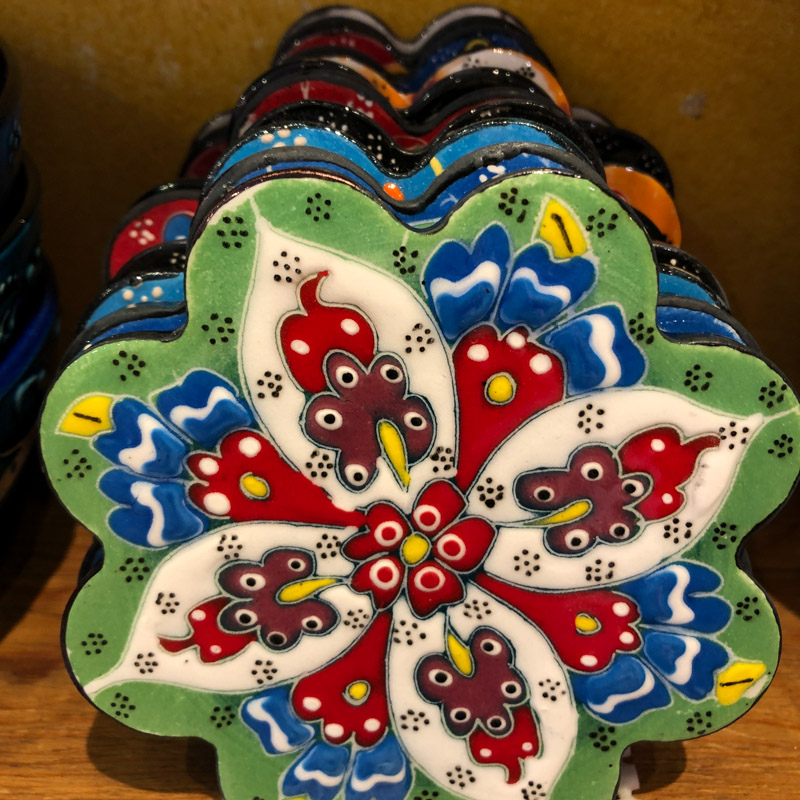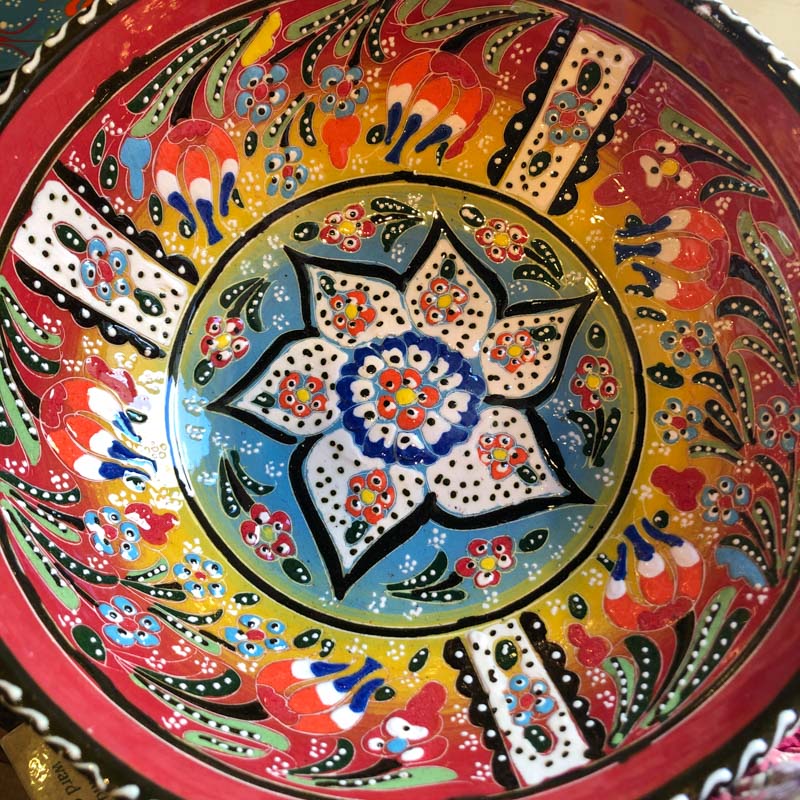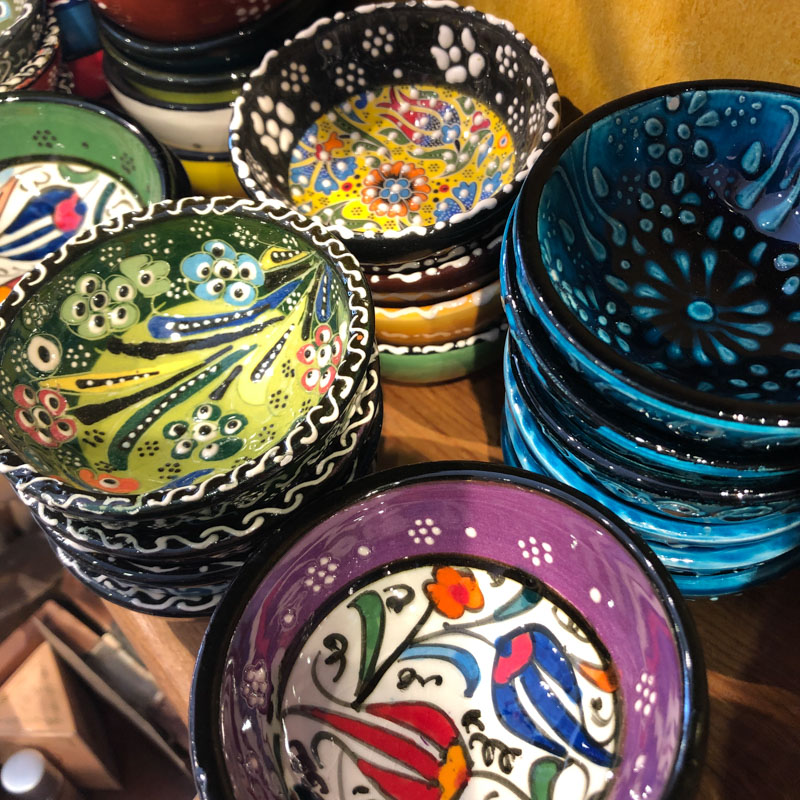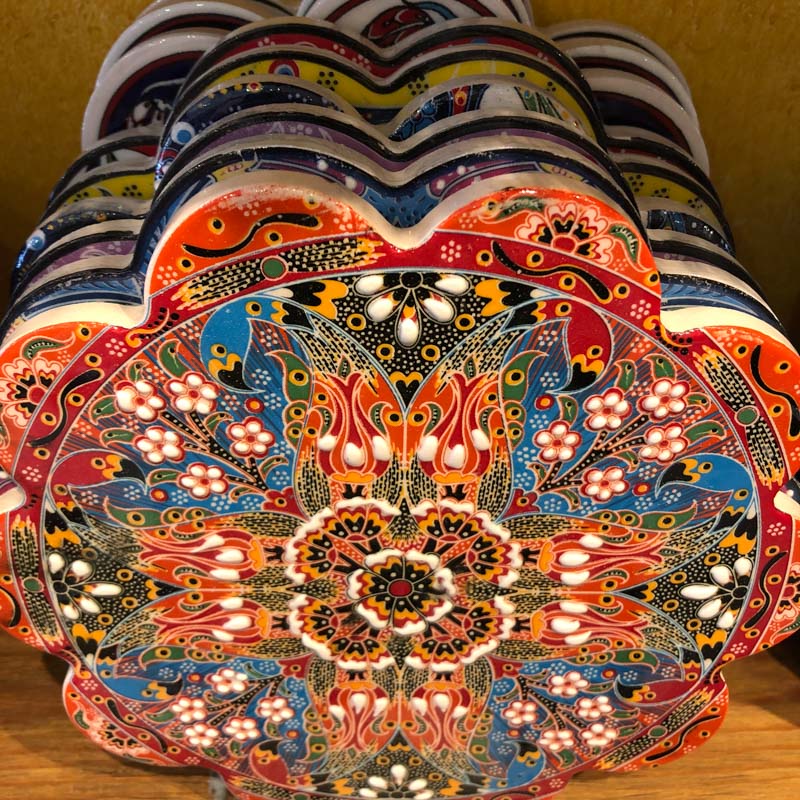 Our Gold Plated Ottoman Earrings have also been very popular over the years; we have artisans making them for us in Turkey and whilst on this buying trip we picked up the beautiful new pieces they had waiting for us, here is an example of what they are like - We have some on our website here or please call us on 01273 671900 or email us if you would like more info/section. Prices from £15 a pair.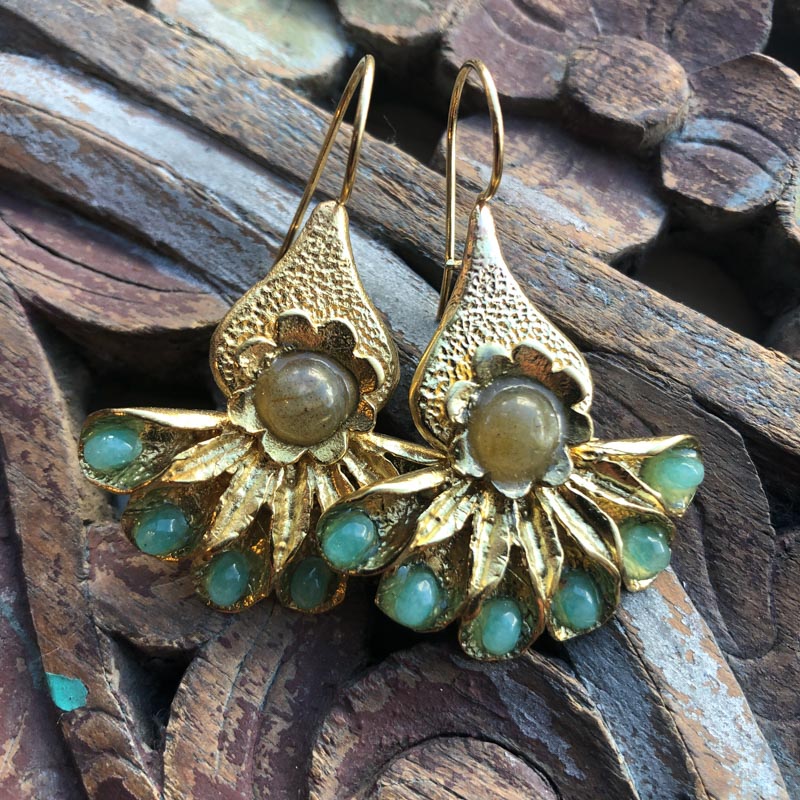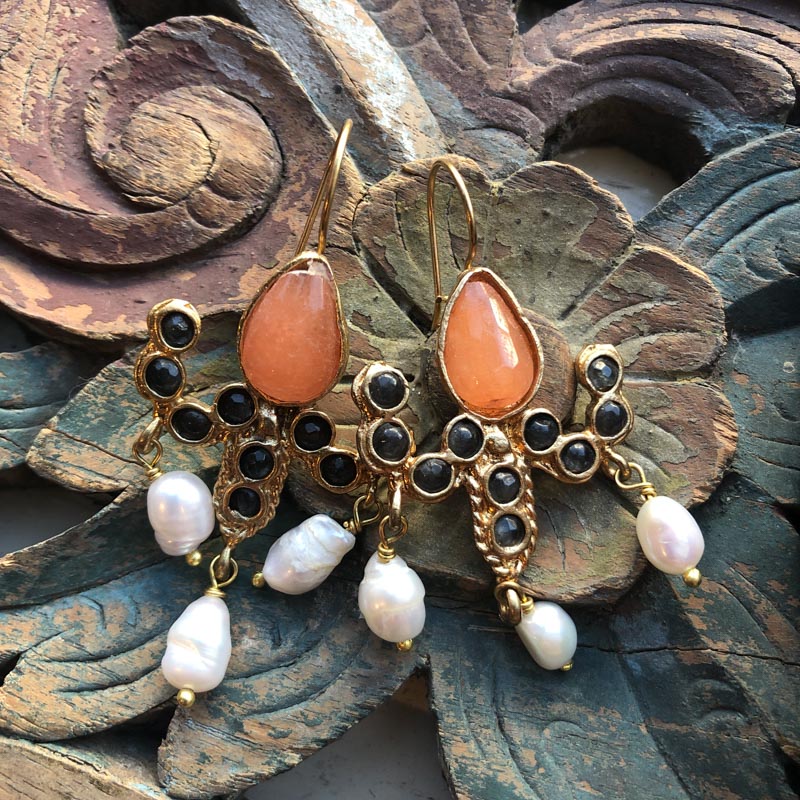 These Uzbek Silk Ikat Bags are so beautiful, soft and padded - very glamourous for the evening! At £25 each they are available if you contact us on 01273 671900 or by email. We can send you images of each individual piece.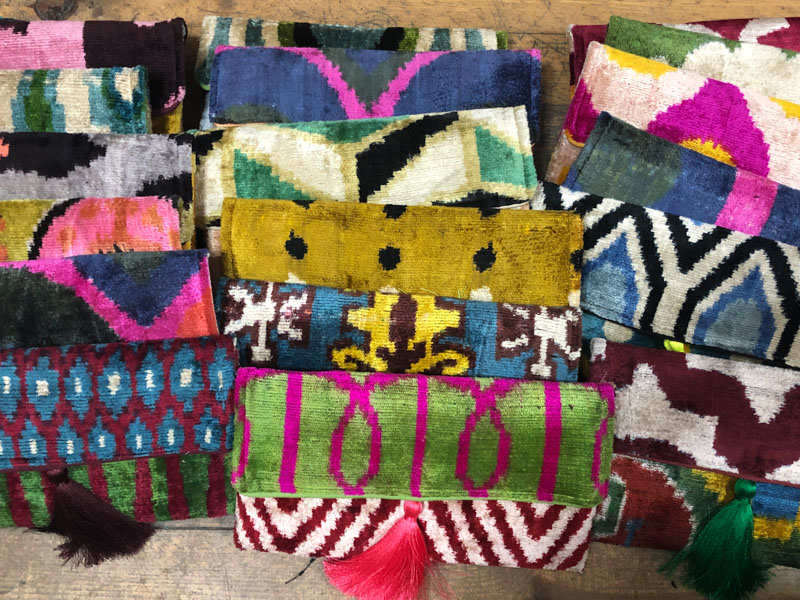 Last, but not least, we have started up cycling old footstools into stunning Turkish Kilim Footstools, we are only making a few at a time, but here is an example of what they are like, each piece will be individual - they are not on our website but you can contact us on 01273 671900 or email us for more info.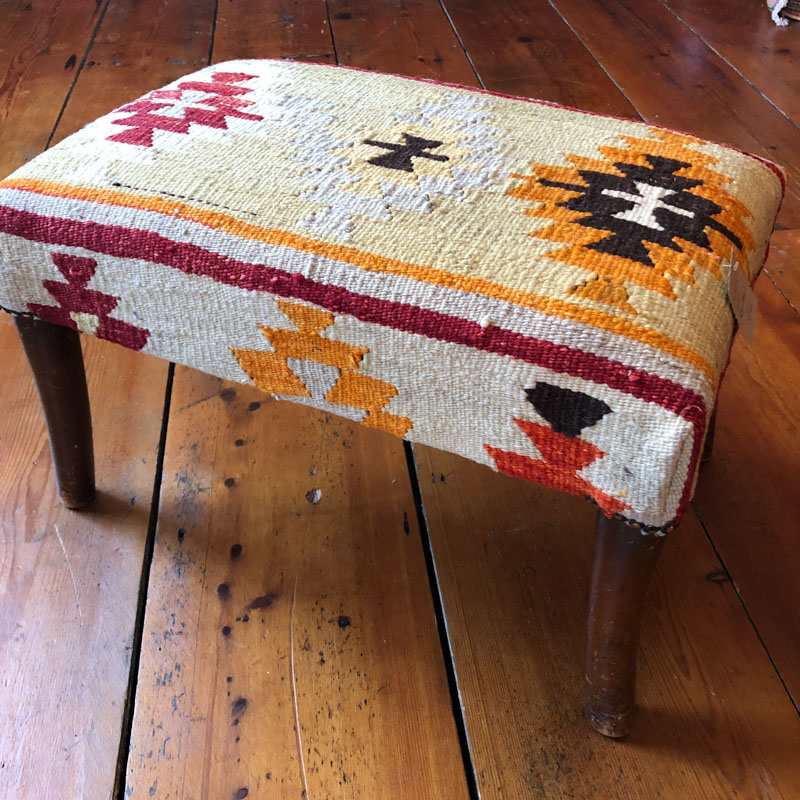 After all that work buying and finding gorgeous items for our shop we were ready for some tasty Turkish food and dessert!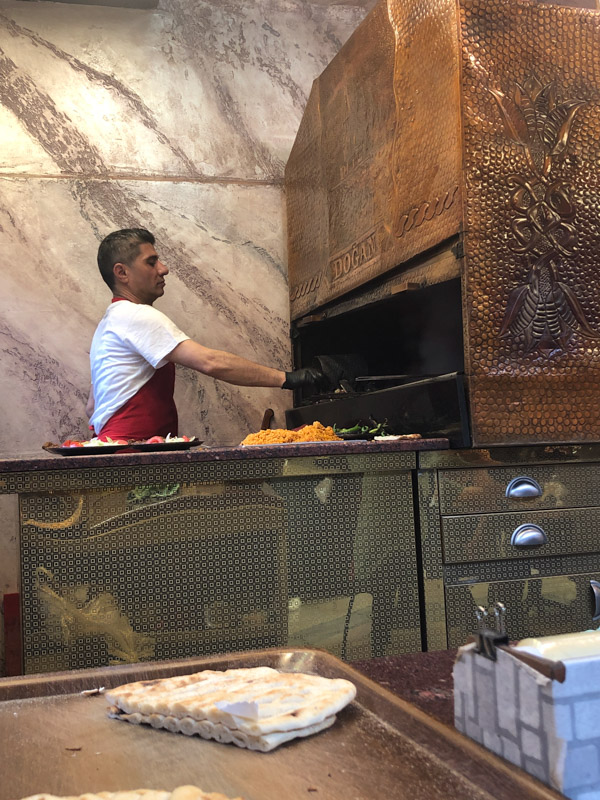 This is a famous Dessert straight from the oven called Kunefe.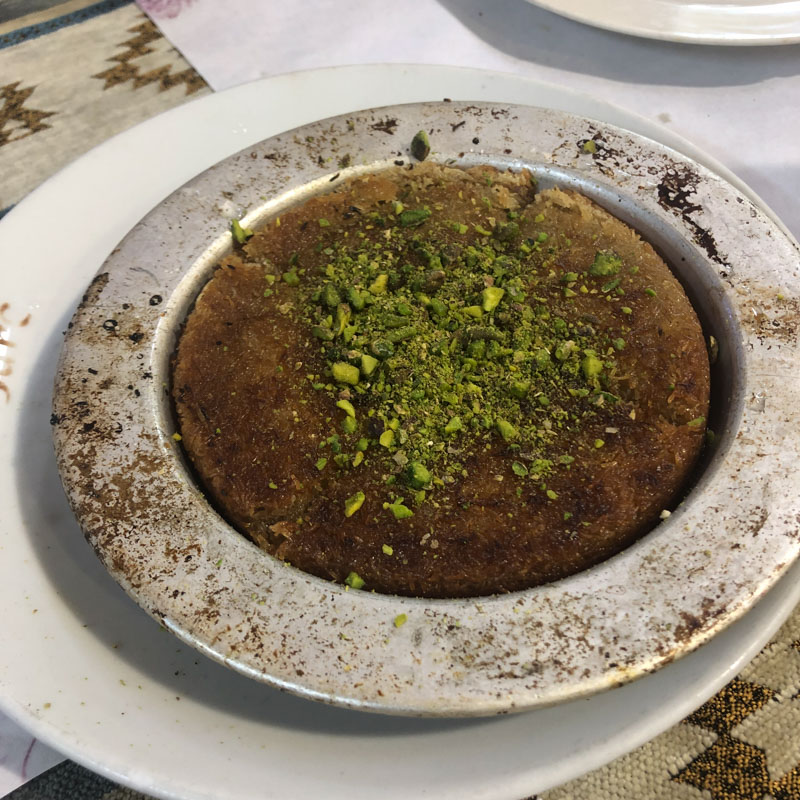 That's all our news for now, keep and eye on our Blog for future posts, or join our Newsletter Mailing List for updates
While your here feel free to leave a Review of Yashar Bish Here
Follow us on Instagram for all that's happening in between these updates!