Tribal Baluch Cushions

4 April 2013 | Kim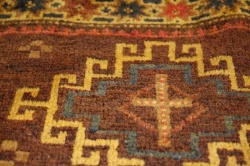 We have a great new stock of wonderful vintage, handwoven Tribal Carpet Cushions.
These are becoming so hard to find these days and we are very excited when we find them! They are very popular and we sell these all over the world as well as in our Brighton shop. These are displayed in the "Latest Arrivals" and the "Carpet Cushion" sections of our website.