We thought we would share these interesting images of the Persian Carpet Bazaar in Tabriz that were published in an article in the Payvand News and were taken by Farshid Tighehsaz, ISNA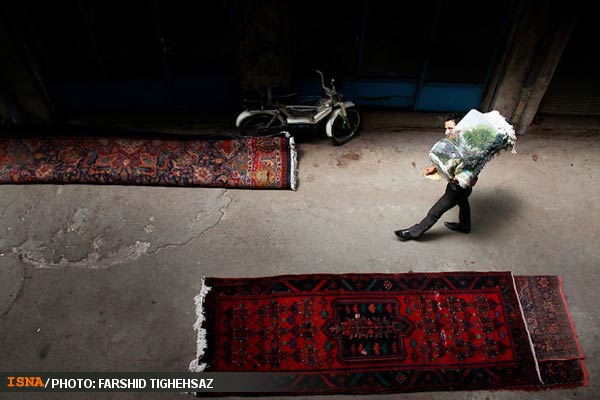 The Bazaar of Tabriz is one of the oldest bazaars of the Middle East and the largest covered bazar in the world. It was inscribed as World Heritage Site by UNESCO in July 2010.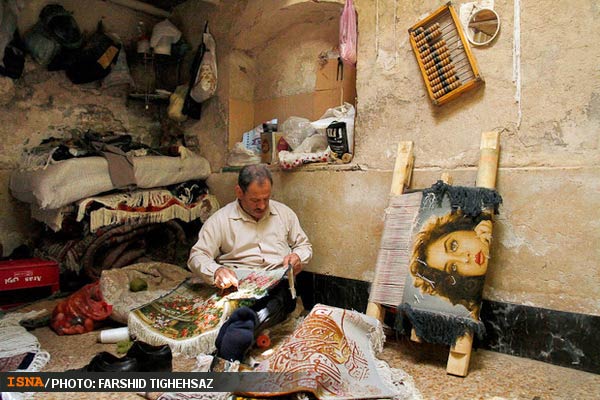 Tabriz has been a place of cultural exchange since antiquity. Its historic bazaar complex is one of the most important commercial centres on the Silk Road. Located in the centre of the city of Tabriz, Persia, this spectacular structure consists of several sub-bazaars, such as Amir Bazaar (for gold and jewellery), Mozzafarieh (a carpet bazaar), a shoe bazaar, and many other ones for various goods.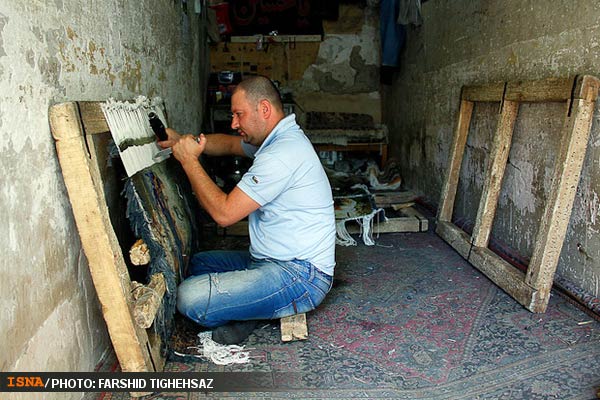 Tabriz Historic Bazaar Complex, located along one of the most frequented east-west trade routes, consists of a series of interconnected, covered brick structures, buildings, and enclosed spaces for a variety of functions - commercial and trade-related activities, social gatherings, and educational and religious practices. Closely interwoven with the architectural fabric is the social and professional organization of the Bazaar, which has allowed it to function over the centuries and has made it into a single integrated entity.
Tabriz Historic Bazaar Complex has been one of the most important international places for commercial and cultural interchange, thanks to the centuries-old east-west trading connections and routes and to a wise policy of endowments and tax exemptions.
Tabriz Historic Bazaar bears witness to one of the most complete socio-cultural and commercial complexes among bazaars. It has developed over the centuries into an exceptional physical, economic, social, political, and religious complex, in which specialized architectural structures, functions, professions, and people from different cultures are integrated in a unique living environment. The lasting role of the Tabriz Bazaar is reflected in the layout of its fabric and in the highly diversified and reciprocally integrated architectural buildings and spaces, which have been a prototype for Persian urban planning.