Luxury Worldwide Travel Experts Kuoni are using our Kilims & Rugs in their Stores, they are opening stores across the country and have used lots of our rugs to create a great atmosphere for travel planning!
This is their new Windsor Store - they have used our lovely fine Ghalmouri Kilims to upholster the original train seating.

This is the Kuoni's concession in the John Lewis, Leicester Store, again the fine Ghalmouri Kilims look great!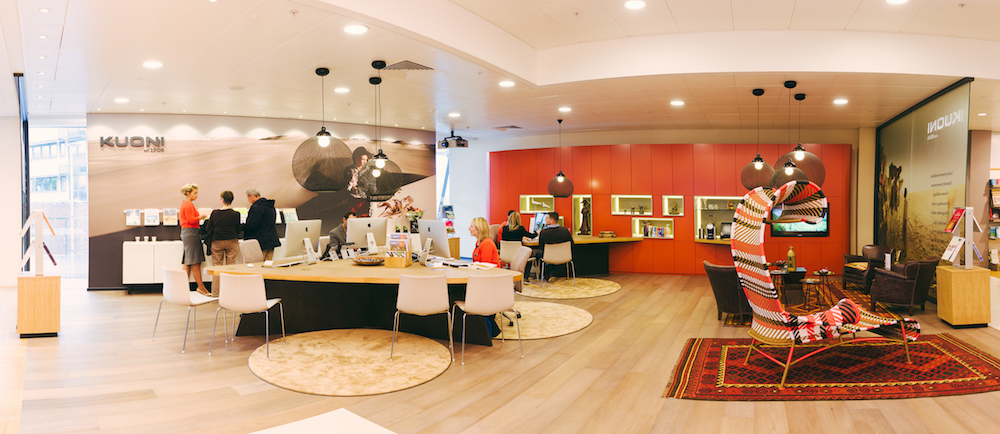 Here Kuoni Travel have used a lovely vintage, soft coloured Turkish Kilim - setting the scene in the John Lewis Welwyn Garden City Store