Hammam Towels Just Arrived!

Monday, 4 July 2022 | Kim
Some exciting new arrivals our colourful Turkish Hammam Towels - just in time for summer with eleven fabulous colours to choose from. Fast drying so perfect for the beach, gym or travel - 100% quality cotton that washes in the machine beautifully!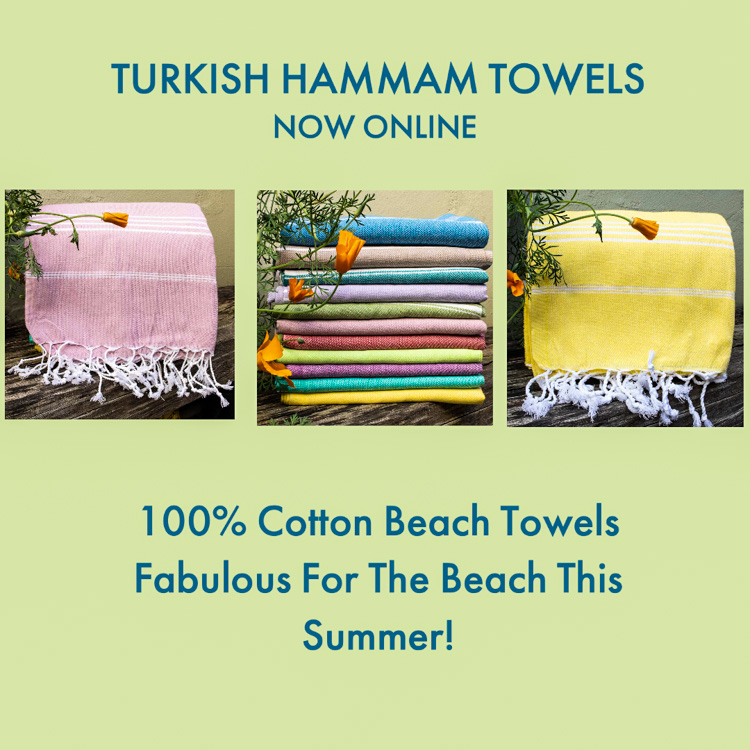 These Turkish towels are also known as Hamam or Peshtemal towels