"Colours and quality of fabric and craftsmanship hard to find elsewhere. Thanks once again" (France - Sept 2016)
"Hi Kim, The cushion covers arrived yesterday, totally stunning as usual...Thank You again, for such excellent service and outstanding products" (Devon - July 2016)
"Many thanks for all your help regarding the recent purchase of my beautiful kilim rug and a special thank you to Robin at the shop for his fantastic customer service" (Pembrokeshire - June 2016)
"Hi Kim, Thanks again for the splendid cushion covers which arrived today. They are lovely and surpass all expectations. I wish that I lived in Brighton, and then I could come and visit your superb shop!!!!" (Devon - June 2016)
"Hi, received rug today...it is beautiful and I am delighted!!! Thank You!!!" (Devon - May 2016)
"Just want to thank you for your service. The pillows are beautiful. I look forward to doing more business with you" (USA - March 2016)
"Hi Kim, rug has been delivered, it looks fantastic! Many thanks for your help, i'll definitely be returning for more purchases in the future "(Harrow - March 2016)
"I just wanted to acknowledge receipt of the hall runner, which arrived yesterday. We are delighted with it. Thank you for your advice and prompt service" (Leeds - March 2016)
"The cushion covers have arrived safely and they are absolutely beautiful, the colours go so well with the settees we have. The customer service is second to none and I will certainly recommend your company to my friends" (Liverpool - March 2016)
"Just to say, I am completely delighted with the cushion covers. My main problem is, there are about 25 others on your website I love so much I may need to move to a bigger house.... Is there such a thing as a Kilimoholic?" (London - Feb 2016)
"I just wanted to say that my lamp arrived and I love it. Its as beautiful as I had hoped and the strength of the light is perfect for me. I am so happy with it and thanks for your help" (Somerset - Jan 16).
"Thank you for sending the Afghan Moshwani Rug No. 7722. It looks great in the garden room/conservatory and we are delighted with it" (Dorset - Dec 15)
"I have had my eye on this gorgeous shop ever since stumbling across it earlier this year. I finally brought a large carpet cushion and I am thrilled with my purchase. It is a beautiful and comfy addition to my home and I also love that it is unique. The service and contact from Yashar Bish was also top notch. Thank you and I am now saving up for a rug!" (Dec 15 - Somerset)
"The kilim is lovely, Kim, and just right for where we wanted it!! Many thanks!" (UK Dec 15)
"As always, perfect! We love the rug and service great as usual. Thank you!" (Leicestershire - Dec 15)
"Just wanted to say that I absolutely love your store. Me and my partner visited on Saturday and bought some lovely Kilim cushion covers, they look great in our flat! We will definitely be purchasing again soon. Many thanks" - Visitors to our Brighton Shop (Nov 15)
Hi, I brought this yesterday and I just wanted to say "Thank You". The rug is just beautiful and you were so kind and helpful. Many Thanks" (Sussex - Oct 15)
"Just opened my parcel...couldn't be more pleased! Will spread the word about Yashar Bishs' beautiful products and great service, many thanks" (Canada - Sept 15)
"The rugs arrived safely thanks Kim and we love them all! Especially the Oriental Makhsoos Carpet....Many thanks again for such great service!!" (Hampshire- Sept 15)
"Hi, just a note to say thank you for your help and patience. Rug looks absolutely fabulous, perfect size and really lifts the whole room. On the lookout for a runner now! Thanks again" (July 2015)
"Thanks Kim - the rug has arrived safely and we're delighted with it" (Cardiff - March 2015)
"Just wanted to let you know my earrings and necklace arrived – they're gorgeous, I'm so so pleased" (Norwich - March 2015)
"Just a short note to say that the item 4562 Turkish Sivas kilim along with the little Turkish Hanging lamp arrived on Tuesday last. It was a very prompt delivery time and they look great. Thanks again for the great service. Peter (Aberdeenshire - Nov 14)"
"Our Afghan Baluch carpet Cushion cover arrived today just how it was described, thank you. I am impressed by your products and I am sure I will return to shop soon" (Sir Ceredigion - Nov 14)"
"Received and over the moon, colours just perfect, thank you" (Warwickshire - Oct 14)
"Love the lamp! Thanks once again for great product and service" (Leicestershire - Sept 14)
"The kilim I ordered has arrived and I am totally delighted with it. It is exactly what I wanted and I really appreciate the leaflet that explains cleaning and repairing. I will act on the advice there when I need to. Thank you so much" (London - Sept 2014)
"Hi Kim, the lamps look beautiful and have arrived. Thanks very much they will provide much pleasure" (London - August 2014)
"Just wanted to say thank you so much for sending my beautiful birthday present to my mum especially so she could give it to me in time ! I Love it !" (Leicestershire - August 2014)
"The items arrived & are fabulous! Thankyou" (USA - August 2014)
Thank you for the cushion which arrived safely today! It's great ... I feel I can buy from you with absolute confidence. Great service, great products" (Shropshire - August 2014).
"Thank you for sending my floor cushions so quickly. They are both fantastic and will look great in my cottage. Thank you again, I will certainly recommend you to my friends" (Shropshire - July 2014)
"My magic carpet arrived today and I am absolutely delighted with it and with your service (Isle of Lewis - May 2014)"
"I have just arrived home after a glorious day in Brighton. I'm glad I've managed to get those two cushions- it's all part of my ongoing decorating project; I've been admiring them for a while. You certainly have a good eye for oriental textiles as your stock of exquisite designs is inspirational. Thank you for your kind service." (Guernsey - April 14)
"Underlay and cushions arrived safely...and they look just great. Thanks to you both for a shopping "experience" that we wish was like all" (Hertfordshire - April 14)
"Cushions are great. We love them, thanks" (Isle of Wight - April 14)
"This was received today (clock) - thank you so much for such a prompt and friendly service. The clock is fantastic! Thank you again for all your help." (Cambridgeshire - March 14)
"Just a message to let you know that the beautiful pendant lamp that you couriered to us in Aberdeenshire arrived safely and is now giving great pleasure in our living room. Thank you for taking such care with the packaging - this ensured that no damage occurred. No doubt we shall visit again." (Aberdeenshire - March 14)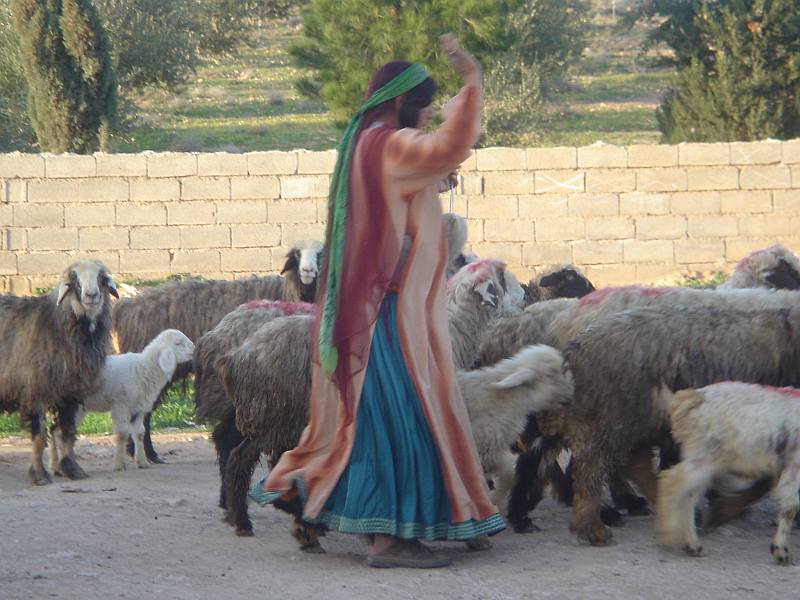 "The new rug looks FABULOUS!! It's perfect for the dimensions of that part of the sitting room. I'm so pleased with it" (Sussex - Feb 14)
"Just to say delighted with my order that arrived Friday. Have been coveting this rug / cushion covers for a while now. Thanks again" (Kent - Feb 14)
"Have just received my 4 kilim cushions, and am absolutely thrilled to bits with them. They are of such high quality, and the colours are a wonderful mix of vibrancy and subtlety, and so different from the 'run of the mill'. It's only a couple of days since I put in my order, and am most impressed with your efficient delivery service. I am a frequent visitor to Brighton as my daughter lives there, so I have visited your amazing Aladdin's cave of a shop several times, and bought many lamps as I can't resist them! However it is good to know that from the wilds of the Staffordshire Moorlands, I can now buy online from yourselves, which saves me having to carry my purchases home on the train. Many thanks you have made my day!" (Staffordshire - Feb 14")
"Hi Kim, cushion covers arrived this morning. They're brilliant, thank you" (Canterbury - Jan 14)
"The cushions are exquisite, in both colour scheme and design; you certainly collect the best and rarest for your clients" (Guernsey - Dec 13)
I wanted to thank you so much for the time and care you took over my order for all the slippers. They are all lovely, and I'm sure the family in Canada will love them, once they get there! also my necklace is beautiful, my present to me, lol!" (Lancashire - Dec 2013)
"Many thanks, the underlays arrived today, and what a difference they make to the feel of the carpets! (and they fit perfectly!)" (Yorkshire - Dec 2013)
"The rug arrived today as arranged & looks beautiful in my lounge - Thank you for making the visit to your shop such a lovely experience & for patiently helping me to make the right choice! I know that it will give me great pleasure for hopefully years to come" (Scotland - Nov 2013)
"Thank you so much for the Mashad Baluch rug. It is astonishingly beautiful. I really can't believe how lovely it is and it looks just right here! Thank you again" (Stroud - Oct 2013)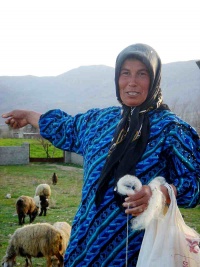 "Thanks for delivering the rug as promised, it arrived in Guernsey on the 3rd October, the colours and design work perfectly in our room and complement the rug we brought back from Istanbul earlier in the year, very happy, if we are not careful Turkish rugs could be come an addiction! Thanks again for all your help in choosing and with the on line ordering" (Guernsey - Oct 2013)
"Hi there, just to let Kim know I received the cushions and jewellery and socks and love them. I'm going online again today to order some more cushions! Thanks" (USA - Aug 2013)
"...everything was 1st class. You should be very proud of your excellent customer service and attention to detail. I would like to say that the underlay is fantastic thanks for recommending it. I am just so pleased that I found you!" (Essex - Aug 2013)
"Carpet arrived today excellent delivery only took 2 days! I am so pleased with it the colours are wonderful, it is just what I have been looking for. The quality is superb and I cannot thank you enough for your very informative emails. Your customer service is of the highest quality and I will be back for more!!!" (Essex - Aug 2013)
"I just wanted to say how delighted I am with the cushions received this morning. We have been on the search for suitable cushions for a while & am so pleased to have found your site. Thank you!" (Cambridgeshire - August 2013)
"My earrings arrived today, I absolutely love them, thank you so much for your time and patience. I will be in touch again soon for some more!" (July 2013)
"Thank you. The rugs arrived quickly and we are delighted with them. I shall recommend you to friends". (Pembrokeshire - June 2013)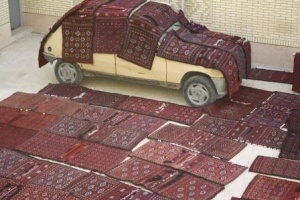 "Just to say that they arrived yesterday and were just what I was looking for. Thanks again for your help in adding the extra Kilim to the order on Tuesday" (Tunbridge Wells - May 2013)
"I received the parcel today with all the items; thank you for a superb job with the wrapping. All the items received are stunning; you certainly have an exquisite collection of kilims and I have a few items on my wish list for the future. Many thanks for your excellent service" (Guernsey - April 2013)
"Thank you very much for the two beautiful cushions that you sent me; they arrived in perfect condition and they compliment the other two that I bought from you in January. I shall be on the mainland from Tuesday onwards and I'll try to visit your shop; there a few items that I'd like to see more closely. Once again thank you for a great service. I look forward to seeing you soon" (Guernsey - March 2013)
"Lovely Carpets arrived today, very happy. We are coming to visit the Shop this coming Sunday afternoon - for a good look" (West Berkshire - February 2013)
"Thank you for sending the rug so quickly – it arrived first thing on Monday morning and all in such a small box. I unpacked yesterday afternoon laid it and am very pleased with it – the colourings are just perfect and fit excellent so very happy me!" (Cheltenham - February 2013)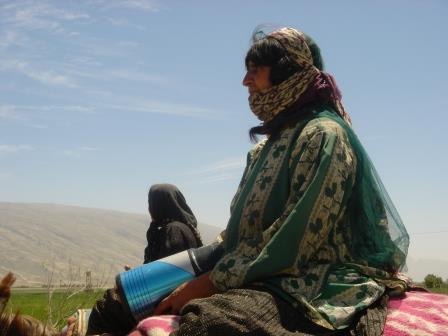 "Thank you, your cushions arrived today and are gorgeous" (Argyll - February 2013)
"The cushions came today and are fabulous, I love them. I am now trying to convince my husband I need a rug, watch this space" (Greece - November 2012)
"The rug arrived yesterday & we both are delighted with it. We now have five of your runners & they all give pleasure, every day (October 2012)
"very pleased; colours are lovely! Have researched a bit and found out about the 'Mille Fleurs' design. Looks fantastic in our best room and I am sure we will have it forever and then pass it on to our children etc etc. Will be shopping with you again" (Leicestershire - September 2012)
"Order arrived safely today at 13.30. As before, I am delighted with it. Absolutely beautiful colours. My three cushions work so well together" (Scotland -August 2012)
"Really looking forward to receiving them. So glad I have found Yashar Bish!" (on ordering cushions - August 2012)
"We are thrilled with the two cushions that we bought yesterday. Thank you so much for your help. We really would like two more, as similar as possible" (August 2012)
"Koliai Rug I bought this morning is lovely thanks. Very pleased with it indeed. Kilim Cushion is spot on too. Many Thanks" (Ringwood - July 2012)
"Thank you so much for your patience and help today. I bought the Afghan Kilim Rug and two cushions. Just wanted to let you know it all looks fantastic and we are really very pleased" (July 2012)
"...just to say my cushions have arrived this morning and they are beautiful, I am thrilled to bits and can't wait to get them home and in situe" (Chertsey - July 2012)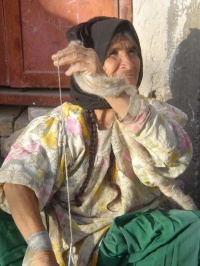 "Thank you very much for these. They have arrived safely and are a great success. I have already recommended you to others" (London - July 2012)
"My cushion and rug have arrived. I am very happy with both - really very satisfied! Thank you." (Ross-shire - June 2012)
"The tassles arrived safely and I am so pleased with the result. Stunning work. I enjoy imagining them in their original Afghan home - and now that lovingly created work will be treasured by me. Thank you." (Scotland - June 2012)
"thank you so much, the kilim is wonderful....." (Zurich - May 2012)
"I have received the rug. I am very pleased with it and it will take pride of place in my home. It's nice to talk to you and your customer service is very good" (Birmingham - April 2012)
"The cushions have just arrived, and we are delighted - our conservatory looks great! Loved the card showing your beautiful shop, and wish we lived nearer so that we could visit - tho' I'd probably be bankrupt in no time!!" (York - March 2012)
"The cushions arrived today, and we are delighted with them. I especially like the larger one, which is very similar to the carpet we have in that room" (Yorkshire - March 2012)
"The products arrived today and they are amazing beautiful – thank you so much" (Tasmania - February 2012)
"Thanks for the cushions - just received absolutely superb they look great" (East Yorkshire - February 2012)
"We thought you might like to know how satisfied we are with our recent purchase of an Afghan rug to use as an anti-draught curtain" (Chichester - January 2012)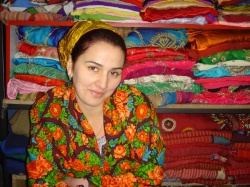 "Rug arrived today, its fantastic we are giving it to our son for his birthday. We will now save up and buy one for our hall" (Taunton -January 2012)
"Thank you so much for the Suzani hanging which arrived this week - just in time for my birthday. It is beautiful and is already one of my treasures" (Leicestershire - January 2012)
"This may sound odd to you, but your attention is a small but genuine example of good customer service and much appreciated" (Aug 2011)