Large Ottoman Turkish Poufs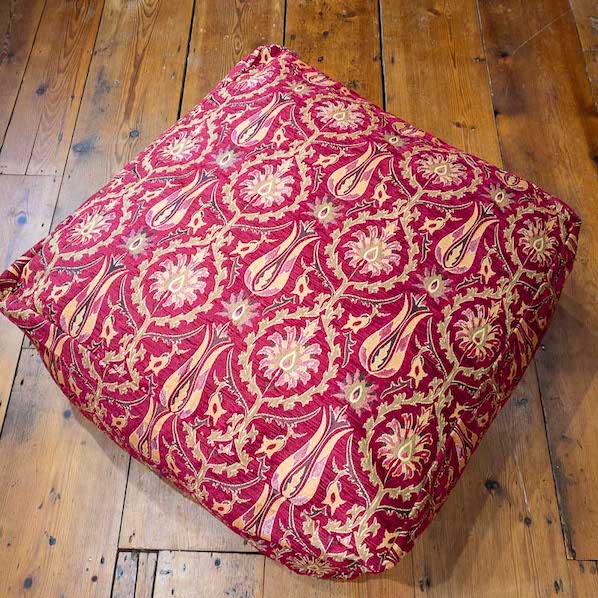 Fantastic Large Ottoman Turkish Poufs - these poufs measure approximately 26cm high by 63cm square. Great extra seating or something to put your feet up onto like a foot stool. Light to pick up and move around. Fabric is washable at 30 degrees. Our recommended filler is 4 cubic ft of polystyrene beans, when stuffed it is fairly firm but moulds to shape when sat on making it a very comfortable floor cushion/seat. ​Zip is at bottom so you are able to top them up if necessary in the future.
If you would like your Turkish Ottoman Pouf stuffed, please purchase the recommended sized filler by ticking the box next to the Pouf to add the filler to your basket, it will then arrive filled. Alternatively you can use any stuffing of your choice.
We don't ship the fillers outside the UK to save postage but you can purchase 4 cubic feet of polystyrene beans in your own country to stuff it or use another filler of your choice.