Customer Testimonials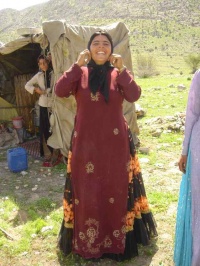 "Just to say that they arrived yesterday and were just what I was looking for. Thanks again for your help in adding the extra Kilim to the order on Tuesday"
"I received the parcel today with all the items; thank you for a superb job with the wrapping. All the items received are stunning; you certainly have an exquisite collection of kilims and I have a few items on my wish list for the future. Many thanks for your excellent service".
"Thank you very much for the two beautiful cushions that you sent me; they arrived in perfect condition and they compliment the other two that I bought from you in January. I shall be on the mainland from Tuesday onwards and I'll try to visit your shop; there a few items that I'd like to see more closely. Once again thank you for a great service. I look forward to seeing you soon".
"Lovely Carpets arrived today, very happy. We are coming to visit the Shop this coming Sunday afternoon - for a good look"
"Thank you for sending the rug so quickly – it arrived first thing on Monday morning and all in such a small box. I unpacked yesterday afternoon laid it and am very pleased with it – the colourings are just perfect and fit excellent so very happy me!"
"Thank you, your cushions arrived today and are gorgeous".
"The cushions came today and are fabulous, I love them. I am now trying to convince my husband I need a rug, watch this space"
"The rug arrived yesterday & we both are delighted with it. We now have five of your runners & they all give pleasure, every day"
"very pleased; colours are lovely! Have researched a bit and found out about the 'Mille Fleurs' design. Looks fantastic in our best room and I am sure we will have it forever and then pass it on to our children etc. etc. Will be shopping with you again"
"Order arrived safely today at 13.30. As before, I am delighted with it. Absolutely beautiful colours. My three cushions work so well together"
"Really looking forward to receiving them. So glad I have found Yashar Bish!" (on ordering cushions)
"We are thrilled with the two cushions that we bought yesterday. Thank you so much for your help. We really would like two more, as similar as possible"
"Koliai Rug I bought this morning is lovely thanks. Very pleased with it indeed. Kilim Cushion is spot on too. Many Thanks"
"Thank you so much for your patience and help today. I bought the Afghan Kilim Rug and two cushions. Just wanted to let you know it all looks fantastic and we are really very pleased"
"...just to say my cushions have arrived this morning and they are beautiful, I am thrilled to bits and can't wait to get them home and in situe"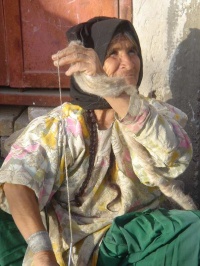 "Thank you very much for these. They have arrived safely and are a great success. I have already recommended you to others"
"My cushion and rug have arrived. I am very happy with both - really very satisfied! Thank you."
"The cushions have just arrived, and we are delighted - our conservatory looks great! Loved the card showing your beautiful shop, and wish we lived nearer so that we could visit - tho' I'd probably be bankrupt in no time!!"
"I have received the rug. I am very pleased with it and it will take pride of place in my home. It's nice to talk to you and your customer service is very good"
"The cushions arrived today, and we are delighted with them. I especially like the larger one, which is very similar to the carpet we have in that room"
"The products arrived today and they are amazing beautiful – thank you so much"
"We thought you might like to know how satisfied we are with our recent purchase of an Afghan rug to use as an anti-draught curtain"
"Thanks for the cushions- just received absolutely superb they look great"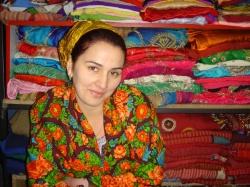 "Rug arrived today, its fantastic we are giving it to our son for his birthday. We will now save up and buy one for our hall"
"Thank you so much for the Suzani hanging which arrived this week - just in time for my birthday. It is beautiful and is already one of my treasures"
"This may sound odd to you, but your attention is a small but genuine example of good customer service and much appreciated"
"thank you so much, the kilim is wonderful....."
"The tassles arrived safely and I am so pleased with the result.Stunning work. I enjoy imagining them in their original Afghan home - and now that lovingly created work will be treasured by me. Thank you."