Delivery & Returns
"Standard" Delivery (UK Mainland)
Weight
Cost inc. VAT
Service
Up to 159g
£2.64

Royal Mail Second Class Signed for Service (2 to 5 working days)

160g to 750g

£4.44

Royal Mail Second Class Signed for Service (2 to 5 working days)

751g to 25kg

£7.80

C

ourier Signed for Service (usually Fedex) (2 to 3 working days)
"Named Weekday" Delivery (UK Mainland)
| | | |
| --- | --- | --- |
| Weight | Cost inc. VAT | Service |
| | | |
| Up to 25kg | £9.00 | Fedex Courier (Signed for Service - excludes Saturdays) |
"Named Saturday" Delivery (UK Mainland)
| | | |
| --- | --- | --- |
| Weight | Cost inc. VAT | Service |
| Up to 449g | £11.34 | Royal Mail Special Delivery Signed for Service |
| 450g to 999g | £12.90 | Royal Mail Special Delivery Signed for Service |
| 1kg to 1.99kg | £16.20 | Royal Mail Special Delivery Signed for Service |
| 2kg to 25kg | £28.20 | Fedex Saturday Signed for Service |
"Highlands, Islands, Northern Ireland and Isle of Man"
Weight
Cost inc. VAT
Service
Up to 159g
£2.64

Royal Mail Second Class Signed for Service (2 to 5 working days)

160g to 749g

£4.44

Royal Mail Second Class Signed for Service (3 to 5 days)

750g to 999g

£7.56

Royal Mail Second Class Signed for Service

(3 to 5 days)

1kg to 1.99kg

£10.92

Royal Mail Second Class Signed for Service

(3 to 5 days)

2kg to 3.99kg

£12.92

Parcel Force Signed for Service (3 to 5 days)

4kg to 9.99kg

£15.92

Parcel Force Signed for Service (3 to 5 days)

10kg to 25kg

£19.19

Courier Signed for Service (3 to 5 days)
** see postcodes at bottom of page
Note: A Signature will be required for all orders.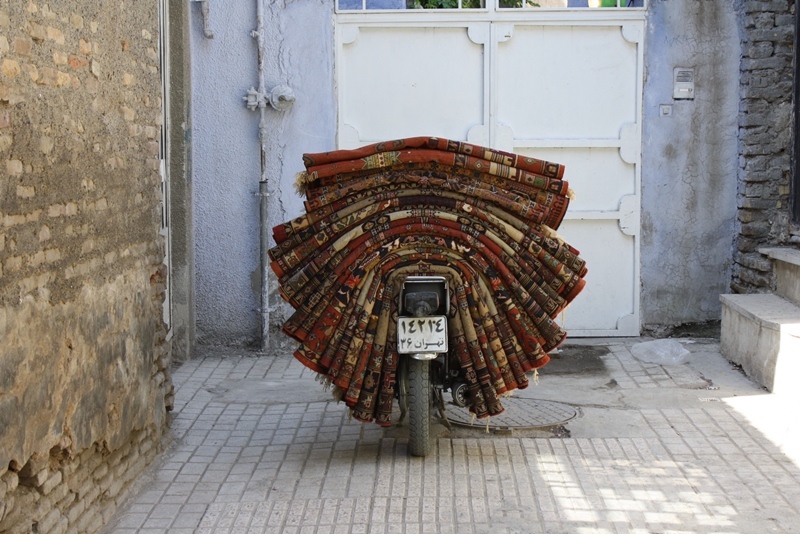 Delivery times quoted are from the despatch of goods not when you place your order. Deliveries may take
longer in adverse weather conditions and at peak times or to non UK Mainland addresses.
W
e cannot guarantee delivery times.
Royal Mail
We try and despatch orders posted by Royal Mail on the next working day (excluding Mondays) unless you have selected a "Saturday" delivery. We will email you the Royal Mail tracking number once your parcel has been posted.
Courier deliveries
We despatch goods on Tuesdays, Wednesdays, Thursdays and Fridays (as well as Mondays in December up to Christmas). If your order is received by midday on a Tue, Wed, Thur or Friday we will endeavour to despatch your goods on the same day (unless you have selected a "Named Day" delivery). If we cannot despatch on the same day we will endeavour to despatch it on the next "despatch day". We will email you the courier tracking number once the courier is booked and your goods have been despatched.
Worldwide and European Shipping
Countries that we deliver to are listed below. However, if your country is not listed please

email
us with details of your order and we will be happy to inform you of a delivery estimate.
Ireland (Republic)
Channel Islands (Jersey and Guernsey)
Europe: Austria, Belgium, Czech Rep., Denmark, Estonia, Finland, France, Germany, Greece, Italy, Luxembourg, Netherlands, Norway, Portugal, Spain, Sweden
Australia and Singapore
USA and Canada
Rest of world: Bahrain, Belize, Hong Kong, Israel, Japan, New Zealand, Qatar, Saudi Arabia, Turkey, UAE
Usually Worldwide shipping will take approximately 4 to 7 working days from despatch but may take longer due to customs clearance or in adverse weather conditions and at peak times.
Goods being sent outside EU Member States will be not be eligible for UK VAT. This will be automatically deducted out at the checkout once you have selected your delivery "COUNTRY".
You should be aware that receiving goods in countries other than European Union member states may incur courier brokerage/customs fees, import duties and/or local taxes which are your responsibility. If an order is refused and/or sent back undelivered, the customer is responsible for any shipping charges incurred.

***************************************************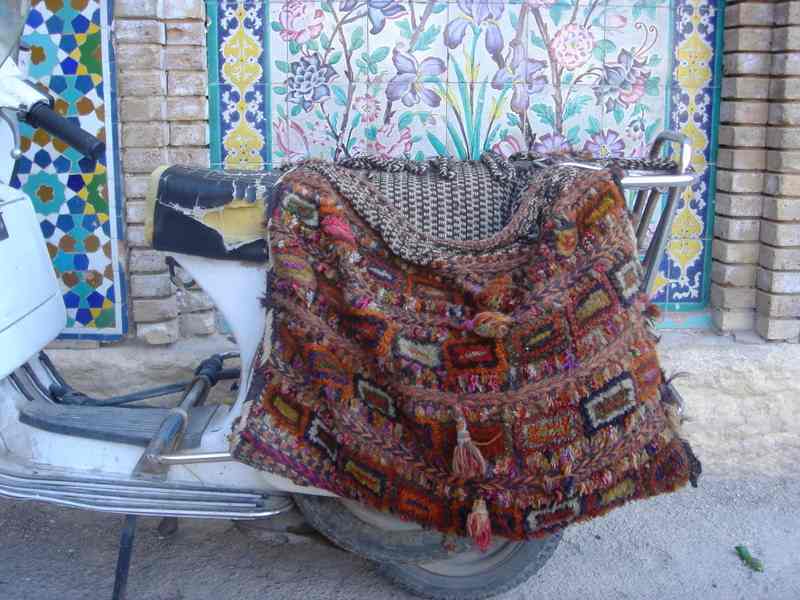 Delivery can be to any address, as long the address at which your payment card is registered is also present on your order. All deliveries must be signed for. Please make sure you keep the delivery note enclosed with your goods.

When you add products to your Shopping Basket, the appropriate delivery charge will be added automatically after selecting "Estimate Delivery". You will always be able to see delivery charges before submitting your order.

The contents of your order and your delivery postcode area will determine which delivery services you will be offered. We do not deliver to Post Office (P.O.) boxes or shipping agent addresses.

Remote areas may incur extra charges. We will contact you upon receipt of your order if that is the case.

Any weights shown are approximate and are for postage calculations including packing and not necessarily the weight of the actual item.

YASHAR BISH will select the most appropriate carrier for your goods. This means your delivery may arrive in more than one batch to ensure your order is transported in the best possible way. We reserve the right to change the method of delivery to that quoted on the website.

Whilst every reasonable effort shall be made to keep to any delivery date, time of delivery shall not be of the essence and YASHAR BISH shall not be liable for any losses, costs, damages or expenses incurred by the customer or any other person or company arising directly or indirectly out of any failure to meet any estimated delivery date. The risk in the goods shall pass from the company to the customer upon delivery of such goods to the customer.
Returns

If you need to return a product purchased online from YASHAR BISH then you have 7 working days to do so. We extend our returns policy for Christmas Gifts purchased online during November and December and items must be received by us no later than 16 January. The returned goods must be in a resalable state and any goods or accessories that accompany the returned product must also come back to us (excluding rug underlay).
The goods should also be returned with their original box, packing and accessories. If the return is due to missing or faulty parts (from an online purchase) then we will offer a full refund or replacement provided we are aware of this within 7 working days.
Earrings are non-returnable. Underlay is non-returnable as we will have cut it from a roll to a specific size.

Delivery charges are non-refundable.
Please post returns to the following address:
YASHAR BISH
96 Gloucester Road
North Laine
Brighton
East Sussex
BN1 4AP
United Kingdom
This returns policy does not affect your legal rights.
Cancellation of Orders
You are able to cancel your order prior to shipping with no cost penalty being incurred and full credit of your account if monies have already been taken. You can cancel an order by email or by phoning us on 01273 671900. We endeavour to dispatch all orders on the next working day (except Mondays when we are closed) or at least within 3 working days but cannot guarantee this in adverse weather conditions and in peak times.

Force Majeure
YASHAR BISH shall have no liability to you for any failure to deliver goods you have ordered or any delay in doing so or for any damage or defect to goods delivered that is caused by any event or circumstance beyond its reasonable control.
**Postcodes that are categorised as UK Highlands, Islands and Northern Ireland, and Isle of Man BT1, BT12, BT23, BT34, BT45, BT57, BT70, BT92, IM8, BT2, BT13, BT24, BT35, BT46, BT60, BT71, BT93, IM9, BT3, BT14, BT25, BT36, BT47, BT61, BT74, BT94, IM99, BT4, BT15, BT26, BT37, BT48, BT62, BT75, BT99, TR21, BT5, BT16, BT27, BT38, BT49, BT63, BT76, IM1, TR22, BT6, BT17, BT28, BT39, BT51, BT64, BT77, IM2, TR23, BT7, BT18, BT29, BT40, BT52, BT65, BT78, IM3, TR24, BT8, BT19, BT30, BT41, BT53, BT66, BT79, IM4, TR25, BT9, BT20, BT31, BT42, BT54, BT67, BT80, IM5, BT10, BT21, BT32, BT43, BT55, BT68, BT81, IM6, BT11, BT22, BT33, BT44, BT56, BT69, BT82, IM7, HS1, IV15, IV36, KA27, KW17, PA36, PA63, PH18, PH38, HS2, IV16, IV40, KA28, PA20, PA37, PA64, PH19, PH39, HS3, IV17, IV41, KW1, PA21, PA38, PA65, PH20, PH40, HS4, IV18, IV42, KW2, PA22, PA39, PA66, PH21, PH41, HS5, IV19, IV43, KW3, PA23, PA40, PA67, PH22, PH42, HS6, IV20, IV44, KW5, PA24, PA41, PA68, PH23, PH43, HS7, IV21, IV45, KW6, PA25, PA42, PA69, PH24, PH44, HS8, IV22, IV46, KW7, PA26, PA43, PA70, PH25, PH49, HS9, IV23, IV47, KW8, PA27, PA44, PA71, PH26, PH50, IV1, IV24, IV48, KW9, PA28, PA45, PA72, PH30, ZE1, IV2, IV25, IV49, KW10, PA29, PA46, PA73, PH31, ZE2, IV3, IV26, IV51, KW11, PA30, PA47, PA74, PH32, ZE3, IV10, IV27, IV52, KW12, PA31, PA48, PA75, PH33, IV11, IV28, IV53, KW13, PA32, PA49, PA76, PH34, IV12, IV30, IV54, KW14, PA33, PA60, PA77, PH35, IV13, IV31, IV55, KW15, PA34, PA61, PA78, PH36, IV14, IV32, IV56, KW16, PA35, PA62, PH17, PH37, BT, IM, TR21, TR22, TR23, TR24, TR25


Please note: some of these postcodes may not actually be in the Highlands, Islands nor Northern Ireland but they may be classed as a "remote area" by postal companies which is why they are in the category of UK Highlands, Islands and Northern Ireland for postage rate purposes.